EXCLUSIVE: LA-based company arrives at AFM with international rights to psychological thriller starring Mireille Enos from executive producers Zachary Quinto and Neal Dodson.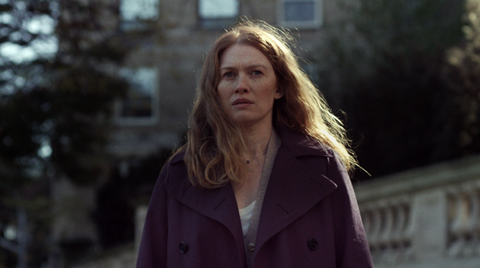 Camille Thoman wrote and directed You Were Never Here, which also stars Sam Shepard, Goran Visnjic, Vincent Piazza and Nina Arianda.
Enos plays an artist who may be taking things too far when she investigates a series of disturbing events and begins to suspect someone is watching her.
Julian Cautherley, Radium Cheung, Bronwyn Cornelius, Corey Moosa, Camille Thoman and Elizabeth Yng-Wong produced. Executive producers Quinto and Dodson produced Margin Call.
"We're very excited to be introducing this project to the foreign buyers at the AFM," said Premiere Entertainment CEO Elias Axume. "Director Camille Thoman has crafted a deeply psychological thriller with a compelling cast and the mysterious performance art world of New York City as an atmospheric backdrop. We knew this was a special film and we were eager to be a part of it."
"I am thrilled to be sharing this story of the blurred lines between aggressor and victim, madness and sanity," said Thoman. "I could not be more proud of the tremendous work that the stellar cast, crew and producing team have done and cannot wait for the world to witness Mireille Enos' layered, luminous performance."
Dodson added: "Every frame of Camille Thoman's film overflows with her hypnotic vision and perspective. The whole cast is fantastic, including the legendary Sam Shepard, and my dear friend Mireille Enos continues to push boundaries as an actress.

"She's captivating and smart and raw here in a way that very, very few actresses could pull off. Zachary Quinto and I are proud to have championed this film, the cast, the whole team, and Camille as a brave new filmmaker."
Axume and Premiere director of development and acquisitions Tony Piantedosi brokered the deal with the producers.