Munich-based family entertainment specialist kicks off sales at AFM.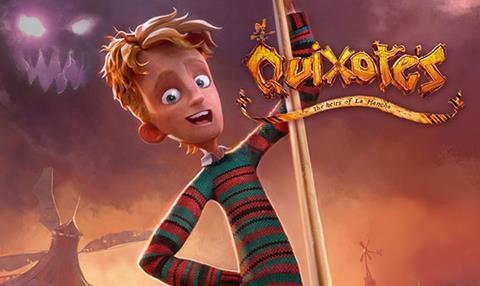 Studio 100 Film has taken on world sales of feature-length children's animation Quixote's – The Heirs of La Mancha.
A spin-off of Miguel de Cervantes' 17th-century classic novel The Ingenious Gentleman Don Quixote of La Mancha, the 3D animation revolves around 11-year-old Alfonso, the heir of the world famous anti-hero Don Quixote.
In the company of three musical rabbits and best friends Pancho and Victoria, Alfonso is on a mission to protect his beloved hometown from the designs of evil triplets German, Tomas and Andrew.
"Our film aims to give a different, fresh and youthful tone to the already world-famous literary masterpiece written by Cervantes," said director Gonzalo Gutierrez.
Los Angeles-based writer Carlos Kotkin, whose credits include Rio 2, wrote the screenplay.
Buenos Aires-based company GG VFX production is producing the film for a 2018 delivery.
"The story promises an exciting adventure for kids and families alike," comments Patrick Elmendorff, CEO of Studio 100 Media. "The tale of Don Quixote has captured audiences for more than 400 years and to this day its fascination is still unbroken."