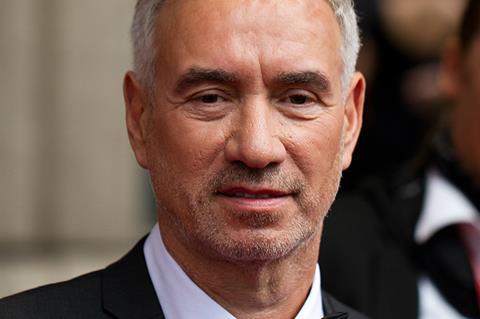 In one of the biggest sales titles ever assembled for a market, Stuart Ford's AGC Studios is staying in the Roland Emmerich business and will launch global sales with CAA Media Finance on the $150m sci-fi Moonfall for Cannes.
AGC International sold out in Cannes last year on Emmerich's Midway (which opens via Lionsgate in the US on November 8) and Screen has learned Emmerich will attend a buyers presentation on the Croisette.
Production is being lined up for a first quarter 2020 start.
Moonfall is described as being in the vein of Emmerich tentpoles Independence Day, 2012 and The Day After Tomorrow. The story follows an scratch team sent to the moon to stop it from crashing into earth after it is knocked off course by a mysterious force.
Centropolis Entertainment is producing, and Emmerich and Harald Kloser and Spenser Cohen wrote the screenplay, which AGC Studios sent out to buyers on Tuesday.
No cast had been attached at time of writing.