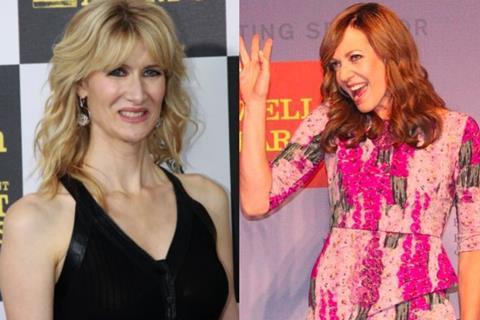 AGC Studios has dropped a highly appealing package into next week's AFM and will fully finance the dark comedy Breaking News In Yuba County to star Allison Janney and Laura Dern.
AGC International will launch sales when the market kicks off next week. Tate Taylor, who shot to fame with The Help, will direct, and is producing with Nine Stories' Jake Gyllenhaal and Riva Marker, Franklin Leonard's The Black List, and John Norris.
Breaking News In Yuba County is based on Amanda Idoko's 2017 Black List screenplay and centres on Sue (Janney), a pencil-pusher who catches her husband in bed with another woman, only for the shock to cause him to die of a heart attack.
Sue buries his body and takes advantage of the growing celebrity status that comes from having a missing husband, however soon she finds herself in over her head, dodging police officers and criminals while trying to keep the truth from her sister Nancy (Dern), a local news anchor desperate for a story.
AGC Studos chairman and CEO Stuart Ford and AGC's head of film Greg Shapiro are on board as executive producers with Nine Stories' Annie Marter, and Idoko.
"The moment I read Amanda's dark and brilliant script I knew it was the one for Allison," said Taylor. "She and I have been searching since The Help for something big to do. So have Laura and I. It's a perfect story of debauchery and chaos, and I'm delighted to have Stuart and his AGC team onboard as our backers."
CAA and Endeavor Content brokered the deal with vice-president of legal and business affairs Anant Tamirisa on behalf of AGC, Endeavor and Bloom Hergott on behalf of Nine Stories, CAA on behalf of the producers and Taylor, the Gersh Agency and Thruline Entertainment on behalf of Janney, and CAA and Untitled Entertainment on behalf of Dern.