Film from BAFTA-winning director Tomek Baginski to premiere as part of the BFI's Sci-Fi season.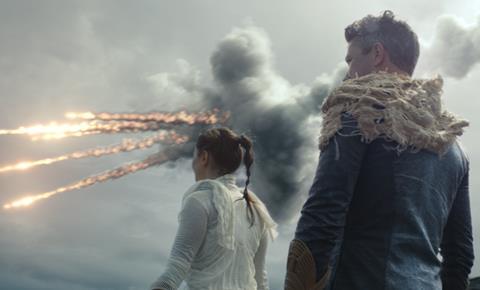 Sci-fi Ambition, starring Game of Thrones' Aidan Gillen and Screen International Star of Tomorrow Aisling Franciosi, is to receive its international premiere during the BFI Sci-Fi film season on Oct 24.
Produced by Poland's Platige Image, it is directed by Poland's Tomek Bagiński, who previously won a BAFTA for his short animation Sztuka spadania in 2006 and was nominated for an Oscar in 2003 for his animated short Katedra.
Shot on location in Iceland, Ambition tells of a young apprentice (Franciosi) struggling to master nanotechnology on an alien world and prove herself to Gillen's enigmatic master.
Bagiński said: "This is a project, ultimately, about great ambition: the power of the human spirit and our collective will to exceed all perceived boundaries.
"As our heroes seek out and close in on the very key to life, it goes beyond mere cinematic tropes to deal with the bolder universal themes of facing the future, battling uncertainty and showing the determination that makes us great. But it's not all that it seems."