Director reveals title and plot details of his upcoming Mexico-set film.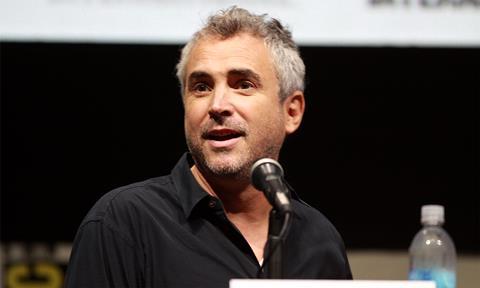 Alfonso Cuarón revealed at a press conference in Mexico City on Tuesday (14 March) that he has finished shooting his new film Roma.
The project saw the director return to his native Mexico for a 1970s-set drama about a year in the life of a middle-class family.
According to The Associated Press, Cuarón said the success of his previous film Gravity enabled him to make this personal project back in his homeland.
"Movies are like a cereal box - at the bottom there is the promise of a toy," he told reporters.
"Gravity was that cereal box and I got that little toy, which usually leads to a bigger film with more production, with more stars. But I decided to return to Mexico City to make this movie with the resources I had always dreamed about."
He added: "I can live abroad, but my head keeps thinking in Mexican. I am very much up on the happenings of my country, and I miss where I am from."
Roma, produced by Participant Media, is Cuarón's first Mexico-set film since his 2001 breakout Y Tu Mamá También.
Accompanied by the film's art director Eugenio Caballero (who won an Oscar for Pan's Labyrinth), the director thanked Mexico City authorities for allowing the filmmakers to shut down several main streets in the city for key scenes.
One will recreate the 1971 Corpus Christi Massacre, where dozens of student protesters were killed by a paramilitary group called Los Halcones.
"We weren't thinking about this frivolously," Cuarón said. "We did this to re-create a historic moment in Mexicans' consciousness. … For that very reason it was essential to film this scene where the events happened."
So far little else is known about the plot of the film, and the cast has not yet been announced.
Cuarón wrote the screenplay and produces with Gabriela Rodriguez and Nicolás Celis. Jeff Skoll, David Linde and Jonathan King of Participant Media serve as executive producers.
Roma is set for release in 2018.