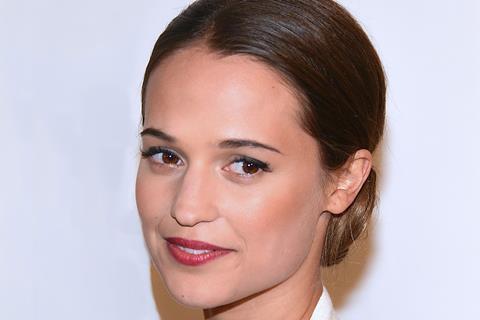 The Danish Girl actress Alicia Vikander is one of 584 women who have called for the Swedish film and theatre industries to address a culture of sexual misconduct.
The call comes in the form of an open letter published in Swedish paper Svenska Dagbladet.
The letter contains numerous accounts of sexual harassment, assault and rape suffered by women in the Swedish industry, all recounted anonymously.
Further high-profile figures to sign include A Man Called Ove's Bahar Pars and The Bridge star Sofia Helin.
According to a translation of the letter published by English-language Swedish publication The Local, the signatories vowed that they will "no longer be silent".
"We're going to hold those responsible to account and let the justice system do its job when there's a reason for it," it continues. "We will put the shame where it belongs – with the perpetrator and those protecting him."
Following the letter's publication, Swedish press is reporting that culture minister Alice Bah Kuhnke called a meeting of the heads of Sweden's National Theatre Company, the Royal Dramatic Theatre and the Royal Swedish Opera.
The letter comes after a number of women have come forward with allegations of sexual misconduct against multiple high-profile industry figures in recent weeks, following the New York Times expose on Harvey Weinstein.