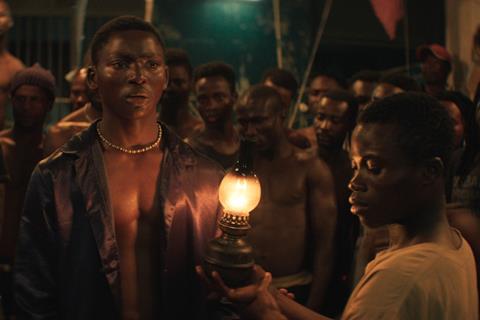 Altitude Film Distribution has secured UK and Ireland rights to Philippe Lacôte''s Venice competition title Night Of The Kings from Memento Films.
The film is Ivory Coast's submission for the Best International Feature Film Oscar and also played at Toronto, where it won the Amplify Voices award.
This drama follows a young man on his first night in the infamous Ivorian prison La Maca. He is told he must entertain his fellow prisoners as the designated storyteller until morning, risking death should he fail.
Altitude has also acquired US action film Archenemy, starring Joe Manganiello, from Voltage Pictures. The True Blood star plays a hero from another dimension exiled to Earth. Written and directed by Adam Egypt Mortimer, whose credits inlcude Daniel Isn't Real, it is produced by Elijah Wood's Spectrevision.
In addition, Altitude has picked up Meander, a high concept thriller from writer-director Mathieu Turi, from WTFilms. The film stars Gaia Weiss, best known for Vikings, as a woman who wakes up in a seemingly never-ending metal tube and is forced to overcome a variety of deadly traps to survive.
It follows a previously announced deal between Altitude and WTFilms for Quentin Dupieux's surreal comedy road movie, Mandibles.
All four deals were negotiated by Altitude head of acquisitions Laura Wilson and are being lined up for release in 2021.