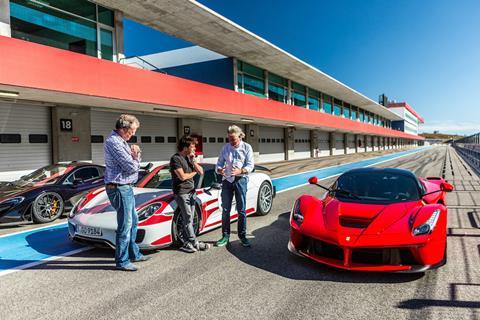 Amazon has cancelled its forthcoming European content showcase after programming chief Roy Price was suspended over sexual harassment allegations.
The SVoD service was due to unveil a raft of shows, including its first tranche of European commissions, and promote series two of The Grand Tour among a number of its existing franchises at the event in London on Thursday 19 October.
However, the company has postponed the event after Amazon Studios director Roy Price was put on a "leave of absence" last week.
Price was scheduled to host the event, which was to be attended by Amazon talent, producers and partners.
"We wanted to let you know that the planned European Prime Video autumn season showcase and party in London next week have been postponed," Amazon said in a statement.
The Man In The High Castle producer Isa Hackett alleged that Price made inappropriate sexual comments to her at Comic-Con in 2015.
Weinstein Company cuts
Elsewhere, Amazon has cut its ties with The Weinstein Company following the numerous allegations made against co-founder Harvey Weinstein.
It is no longer developing David O. Russell's forthcoming mystery drama starring Robert De Niro and Julianne Moore-fronted drama.
The trio said in a statement: "We support Amazon's decision as in light of recent news and out of respect for all those affected we have decided together that it is best to not move forward with this show."
However, Amazon will still move forward on The Romanoffs, an anthology series created by Mad Men creator Matt Weiner, without any involvement from the embattled US film and TV firm.
In a note to staff on Friday, Amazon's vice president of business development Jeff Blackburn said: "Amazon does not tolerate harassment or abuse of our employees or our business partners. If a concern is brought to our attention, we investigate it quickly and thoroughly."
This article first appeared on Screen's sister publication Broadcast.