The joint venture will focus on producing both Chinese content and English-language co-productions.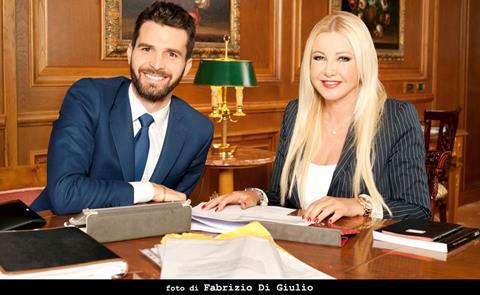 Andrea Iervolino and Monika Bacardi's AMBI Group has formed a production and distribution joint venture with Beijing-based SinoLicensing, headed by Melody Bi.
The new venture, AMBI-SINO China, will focus on expanding AMBI Group's global distribution network in China, Hong Kong and Taiwan.
It will also finance and produce Chinese-language original content, co-produce English-language content with Chinese partners, and serve as a local production partner for AMBI's productions and third-party projects.
The new outfit aims to exploit properties in AMBI's film library acquisitions, including the Exclusive Media Group library, which includes titles such as Memento, Rush, The Mexican, Ides Of March and We Were Soldiers. These and other titles will be considered for Chinese-language remakes with local and international financing partners.
Bi and Iervolino will oversee the day-to-day operations of AMBI-SINO China.
"The ability to operate in China as a Chinese company, with highly respected local partners, will multiply and streamline our opportunities there and around the world," said Iervolino.
Bi added: "This partnership will allow us to bring the highest-quality Hollywood content to the Chinese audience, as well as local-language adaptations and merchandising opportunities."
AMBI Group is a consortium of development, production, finance and distribution companies. The group's current slate includes titles such as James Franco's Future World; psychological thriller Black Butterfly, starring Antonio Banderas and Jonathan Rhys Meyers; and a remake of Christopher Nolan's Memento.
The company also has joint ventures with Lantica Media in the Dominican Republic and Barajoun Entertainment in Dubai.
SinoLicensing was formed in 2015 by a group of executives including Melody Bi who was formerly managing director of News Corp, Hearst and the IDG China Media Fund.