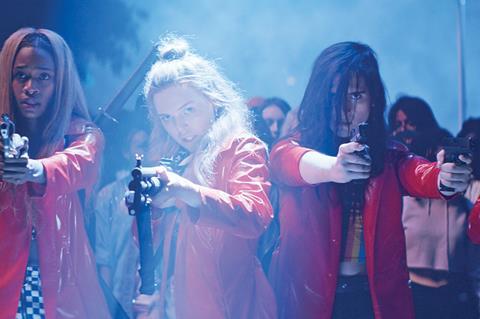 Aaron L. Gilbert's BRON is ramping up with the announcement of several key executive hires and promotions and a move into larger offices in Beverly Hills.
Priscila Costa Lima has joined as senior vice-president, corporate finance, based in Vancouver. In Los Angeles, Amanda Archibald has been hired as vice-president of marketing and publicity, and Neil Shah vice-president of strategic analysis.
Jordan Moldo and Solome Williams have both joined as creative executives. BRON has promoted Andria Spring to senior vice-president of post-production; and Chrissie S. Vides to the newly created position of head of special events and promotions.
Meanwhile Gilbert has moved his Los Angeles team into larger offices on Maple Drive in Beverly Hills.
"Excited to welcome these incredible executives to our expanding team," CEO Gilbert said. "We are lucky to have such talented people."
Costa Lima previously served as director of finance for Force Four, who were acquired by eOne. Prior to Force Four she was a CFO in the mining industry.
Archibald has more than 15 years of marketing and publicity experience, most recently serving as vice-president of international marketing and publicity at IM Global. Before that she worked at Exclusive Media and the boutique creative marketing agency Skip Film.
Shah was recently a consultant with Open Road, and vice-president of film and TV financing at Grosvenor Park Media. Before that he was an investment banker at Barclays and Citigroup.
Moldo arrives from The Weinstein Company, and Williams spent four years in development and production at Fox Searchlight.
BRON's credits include Sundance hits Assassination Nation (pictured) and Cannes-bound Leave No Trace, as well as Tully, and Fonzo. It is in post on Jason Reitman's The Front Runner, The Red Sea Diving Resort, and The Nightingale.