EXCLUSIVE: French producer Sylvain Bursztejn's Ambre Films is joining forces with Celine Loop and Q's Kolkata-based Oddjoint to produce a feature version of Alka Raghuram's documentary Burqa Boxers.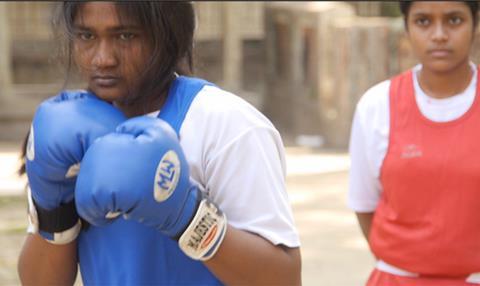 Entitled Houma, the Hindi and Bengali-language film tells the story of a teenage girl in a poor Muslim community in Kolkata who takes up boxing. She is determined to fight her poverty, but a girl who looks exactly like her starts raising uncomfortable questions about her past.
Raghuram [pictured] is working on the script and the producers aim to start shooting in the third quarter of 2016.
"India is one of the most interesting places in Asia in terms of new talent and dynamic young directors," said Bursztejn who co-produced Lou Ye's Summer Palace and Wang Chao's Luxury Car.
Burqa Boxers, about four Muslim girls who learn boxing, is screening in this year's Work-in-Progress Lab at Film Bazaar. The project has also been selected for Film Bazaar Recommends (FBR).
Formerly known as Overdose Art, Oddjoint has produced film including Q's Tasher Desh and Ludo, which is also screening in FBR.
Bursztejn said he intends to secure French funding for the project and is attending Film Bazaar to look for Indian finance. "We could fully finance from outside India but that's not a good model as we need the India box office to recoup."