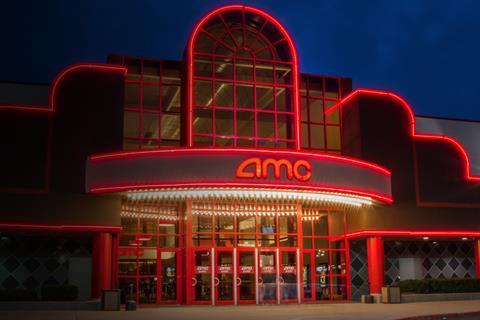 AMC and its local partner in Saudi Arabia have been granted the first cinema operating license by the Saudi ministry of culture and information and are planning to open between 30 and 40 cinemas in around 15 Saudi cities over the next five years.
The US-based global exhibitor and the Development and Investment Entertainment Company (DIEC) said they will open their first cinema in Riyadh's King Abdullah Financial District on April 18. The venue is expected to be the first cinema to open in the country since Saudi Arabia lifted its 35-year ban on cinemas in January.
By 2030, AMC and DIEC plan to have between 50 and 100 cinemas in 25 Saudi cities, with a goal of capturing a 50% share of the Saudi cinema industry.
DIEC is a subsidiary of the Public Investment Fund of Saudi Arabia (PIF), a sovereign wealth fund designed to invest in domestic and international assets producing financial returns and long-term value for the Kingdom of Saudi Arabia.
Other exhibitors planning to open sites in Saudi Arabia after the lifting of the cinema ban include US luxury circuit iPic and European chain Vue.
Expectations for the growth of the film industry in Saudi Arabia are high, with some forecasts suggesting the value of the country's film market will reach $1bn annually in a few years.
During a conference call this week to discuss the Motion Picture Association of America's latest annual report on the global entertainment market, John Fithian, president and CEO of the National Association of Theatre Owners (NATO), said that besides AMC "there are four or five other of our members who are building and ready to open cinemas in Saudi Arabia and we think it could be a very big market."
Charles Rivkin, chairman and CEO of the MPAA, the Hollywood studios' trade organisation, added: "It could be a very interesting opportunity for members of the MPAA and I know that each of them are assessing the market individually."
Mohammad bin Salman, the Crown Prince of Saudi Arabia sometimes described as the power behind the throne of the country's King Salman, has been in Los Angeles this week meeting with film industry players including talent agency holding company Endeavor (in which PIF is buying a stake) and Rupert Murdoch.