Top brass at the Rio de Janeiro International Film Festival announced on Thursday the 2016 Première Brazil selection, comprising 14 features and six documentaries.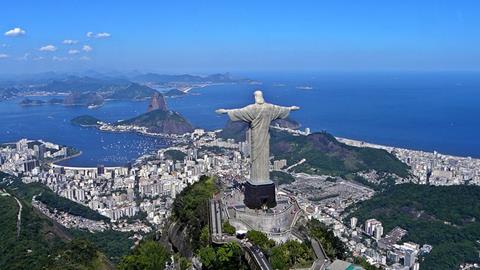 Selections include Erico Rassi Comeback, Felipe Sholl's The Other End and Cristiane Oliveira's A Woman And The Father.
The 2015 Première Brazil best fiction feature winner was Gabriel Mascaro for Neon Bull, while Petra Costa and Lea Glob earned documentary honours for Olmo And The Seagull.
The festival runs from October 6-16. Click here for the line-up.
Damien Chazelle's awards season contender La La Land starring Ryan Gosling and Emma Stone has been selected as the centrepiece screening at the Middelburg Film Festival in Virginia on October 22. Academy president Cheryl Boone Isaacs will take part in a keynote conversation. The festival runs from October 20-23.
Samuel Goldwyn Films and Eammon Films are partnering to distribute James Sadwith's Coming Through The Rye, a coming-of-age film about the filmmaker's childhood efforts to meet reclusive author JD Salinger. Alex Wolff, Stefania Owen and Chris Cooper star in the film, which opens theatrically on October 14 through Eammon Films. Samuel Goldywn Films handles ancillary platforms.
Oscilloscope Laboratories will make Joel Potrykus' dark comedy The Alchemist Cookbook available worldwide for pay-what-you-wish via BitTorrent Now on October 7 before it screens in select theatres nationwide.
Carnival Films in association with Participant Media is developing a scripted television series with Alex Gibney, Stephen Schiff and Marc Shmuger about cyber warfare called Stuxnet (working title).
The five finallists in the Heritage Short Film Award Competition, an initiative between short film channel ShortsHD and the Hispanic Heritage Foundation, are: Marcelo Mitnik (In The Clouds); Esteban Arango (Blast Beat); Carlos Mendoza Guillén (Happy Birthday); Francisco Lorite (Mediation); and Santiago Paladines (The Fare). Winners will be unveiled on September 22.
VOD platform Flix Premiere has migrated on to Apple TV. Titles include The Paddy Lincoln Gang, Defenders Of Life, Here Lies, Two Down, and Cabin Crew.