EXCLUSIVE: Duo will take over the running of the awards from January following Johanna von Fischer and Tessa Collinson stepping down as co-directors.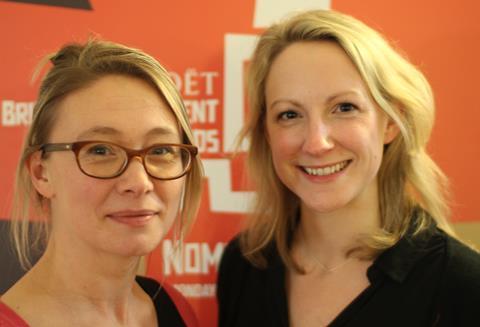 Raindance and BIFA founder Elliot Grove has announced that Amy Gustin and Deena Wallace will take over the running of the British Independent Film Awards (BIFAs) from January.
Events professional Gustin produced the last two editions of the Raindance Film Festival, while Wallace was previously head of film at BAFTA.
As previously announced, the current co-directors of the awards, Johanna von Fischer and Tessa Collinson, are stepping down at the end of 2014 following this year's ceremony.
Grove commented: "As Johanna and Tessa step down, having established BIFA as a high point in the UK film calendar, I am thrilled that Deena and Amy have agreed to pick up the baton. I have worked with both Amy and Deena over the years and am confident that BIFA is in incredibly safe and creative hands with them."
Speaking to Screen, Wallace enthused: "BIFA has a lovely, mischievous personality to it. I've had a great fondness for it as I've watched it grow and grow. There are lots of elements we want to make sure aren't lost."
"It's a huge responsibility that we're taking very seriously. We're both excited by where we can take BIFA to make it even more relevant to the industry, expanding on it being the jewel in the crown for independent film and being as important to the film community as BAFTA is," added Gustin.
Gustin and Wallace are keen to establish a board to take BIFA forward, which will consist of the duo, Grove and industry representatives.
"As our final awards ceremony approaches this weekend it is a great opportunity to welcome the new team. We are incredibly proud to be handing over the awards in such great shape and know that the loyal support from the industry will continue with Deena and Amy at the helm. We wish them every success and know they will take good care of this unpredictable and joyously inspiring organisation," said von Fischer and Collinson.
This year's BIFAs take place on Sunday [Dec 7] at Old Billingsgate and will be hosted by Simon Bird.