The executive has been promoted to president of worldwide business affairs and operations for Sony Pictures Entertainment Motion Picture Group.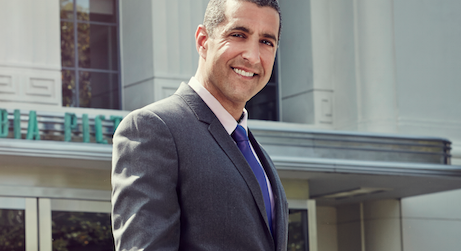 The move brings all Sony Pictures' deal-making responsibilities under Gumpert, who previously served in a similar capacity for Columbia Pictures and will work with motion picture group president Doug Belgrad to lead operations and strategies.
Sony Pictures Entertainment Motion Picture Group chairman Tom Rothman, to whom Gumpert will report, made the announcement on Tuesday.
The executive will also remain directly involved with the studio's most high-level strategic planning, including overseeing with CFO Stefan Litt relationships with the studio's outside financing partners such as Lonestar Capital and Village Roadshow.
Additionally, Gumpert will oversee business affairs and strategic operations for Columbia Live Stage, the studio's theatrical group, which is creatively overseen by Lia Vollack.
Senior business affairs executives for each motion picture group production division will now report to Gumpert, with each division having a dedicated business affairs team.
Michael Marshall has been promoted to head of business affairs at Columbia and will serve as evp business affairs and administration, working closely with senior vice-presidents Lumumba Mosquera and Mark Wyman;
Brian Burkin has been promoted to evp head of business affairs at TriStar;
Jeffrey Korchek has been hired as evp business affairs and strategy at Sony Pictures Animation,. Korchek will supervise Kym Wulfe, who is being promoted to svp business affairs. Ronni Coulter retires after overseeing business affairs for the animation studio for more than nine years;
Vice-president of business affairs at Screen Gems Carol Smithson will head business affairs and continue to work closely with evp and general manager Pam Kunath; and
Laine Kline has joined the studio as evp business affairs for international productions. Kline most recently served alongside Sanford Panitch as head of business affairs at Fox International Productions.