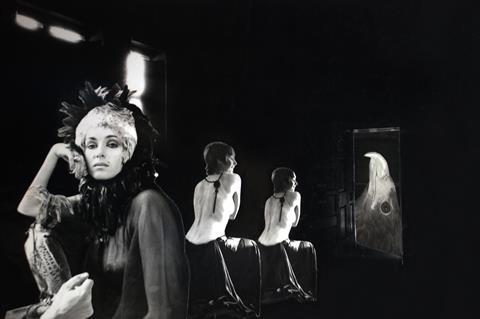 Andy Starke, the Rook Films producer behind Free Fire and Kill List, is teaming with exhibitor Jason Wood of Manchester indie cinema HOME, publicist Zoe Flower, and Sam Dunn and John Morrissey of Powerhouse Films to launch Anti-Worlds, a UK distribution outfit also eyeing a move into production.
The company is starting with five initial films on its distribution slate: Richard Kovitch's Penny Slinger - Out Of The Shadows, Aaron Schimberg's Chained For Life, Isabella Ekloff's Holiday, Corneliu Porumboiu's Infinite Football, and Ben Rivers and Anocha Suwichakornpong's In The Holocene.
Both Starke and Woods will be scouting films at Cannes alongside their regular commitments. All of the parties involved are remaining in their current jobs.
The initial titles will have some theatrical play, alongside VoD and bespoke Blu-ray releases. Penny Slinger, a documentary portrait of the titular British artist, will debut in UK cinemas and online on June 29, followed by a Blu-ray release in September. Chained For Life will will have a theatrical, VoD and Blu-ray release in September. Holiday and Infinite Football will both be released in the winter.
The Blu-ray component of the releases will be handled by Powerhouse Films, which runs the Indicator Blu-ray label.
Separately, using internal finance, Anti-Worlds is also looking to invest in UK productions.
That effort began with Ben Rivers and Anocha Suwichakornpong's upcoming Thailand-set feature In The Holocene, to which the company pre-bought UK rights at production stage. Anti-Worlds will release the film in the UK in November.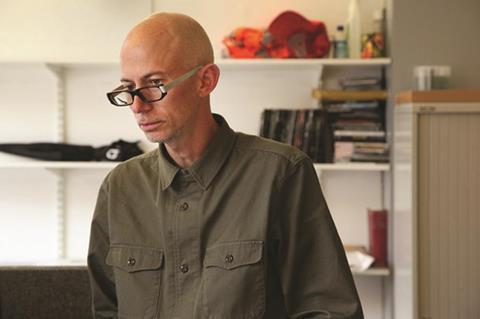 Anti-Worlds says it is intending to make further investments in UK productions and will disclose more in the coming months.
Starke, who co-founded Rook Films with Ben Wheatley in 2008, has credits including Peter Strickland's In Fabric, Jim Hosking's An Evening With Beverley Luff Linn and Wheatley's Happy New Year, Colin Burstead.
"We are all huge film fans and have for a long time wanted to find a way to bring together production and distribution," he explains. "Having spent many years working on our own and other people's films – we wanted to create a distribution network where the filmmakers collaborated very closely with the distributors allowing both parties to take advantage of the new cinema landscape and viewing methods. Our hope is to bring a slate of wild, entertaining, exciting and provocative films to the UK."
Starke acknowleged the difficulty of releasing independent films theatrically, and explained the company is looking to utilise all avenues available. "[We will release theatrically] as much as we can get but we appreciate there is a very different landscape out there," he said. "We are fans of cinema, we are fans of physical media, we are fans of watching stuff online. We are interested in working with independent venues, the play date and length of run will vary depending on the film in question."
Wood is artistic director at Manchester's HOME and was previously director of programming at Curzon. Flower is a freelance film publicist who previously worked at Way To Blue and EMfoundation. Sam Dunn was previously at the BFI and Hollywood Classics, while John Morrissey was at Columbia Pictures and Atari.
All of those involved are equal partners in the new company and will work on each release.