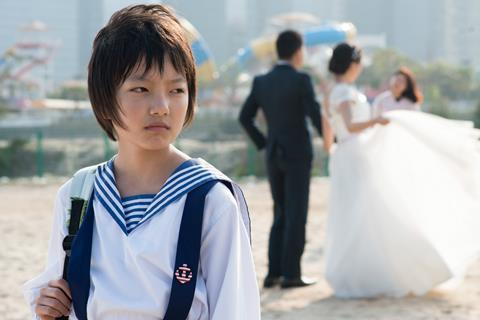 The Antalya International Film Festival have announced its Competition Winners for 2017, with Vivian Qu's Angels Wear White taking home the top prize of best film.
The drama which focuses on two schoolgirls assaulted by a middle-aged man in a motel in a small seaside town, also won best actress for lead Wen Qi as Mia.
Iran's Man of Integrity, which centres on corruption and injustice in the country, took home best director for Mohammad Rasoulof as well as best actor for Reza Akhlaghirad.
Rasoulof's award was accepted by producer Kaveh Farnam as the director was unable to attend due to his passport being taken away by Iranian authorities.
Sean Baker's The Florida Project, the follow up to his acclaimed film Tangerine, won the special jury prize, while the audience award was received by Turkish director Andac Haznedaroglu for The Guest.
Actor Matt Dillon (Crash) won the lifetime achievement award, and the Behlül Dal award for emerging Turkish talent was given to Sukran Akti for her role in Ender Özkahraman's Ugly Duckling.
Loving Vincent closed the festival, screening out of competition.
The full list of winners are below:
Best film
Angels Wear White (Vivian Qu), China
Best director
Mohammad Rasoulof, A Man of Integrity (Iran)
Best actor
Reza Akhlaghirad, A Man of Integrity (Iran)
Best actress
Wen Qi, Angels Wear White (China)
Special jury prize
The Florida Project (US, Sean Baker)
Behlül Dal award for emerging Turkish talent
Sukran Akti, Ugly Duckling (Turkey)
Dr. Avni Tolunay audience award
The Guest (Andac Haznedaroglu, Turkey)