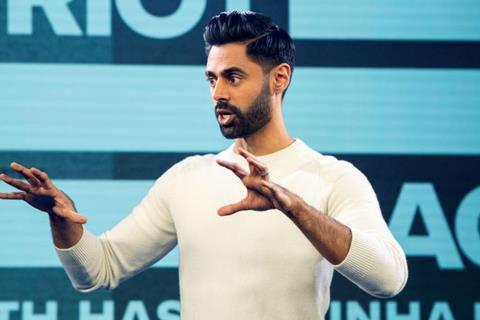 Netflix has been forced on the defensive after it dropped an episode of a stand-up comedy series following complaints from the Saudi Arabian government.
The service pulled the episode from US Netflix original Patriot Act With Hasan Minhaj in Saudia Arabia to comply with local anti-cybercrime laws following the complaint from the country's Communications and Information Technology Commission.
The issue hinges on former The Daily Show comic Minhaj's commentary on the killing of journalist Jamal Khashoggi at the Saudi Arabian consulate in Turkey in October.
Minhaj mocked Saudi Arabia's various claims around the death, which had evolved from initially claiming he was alive to another that said he died in a fist fight. The country now claims Khashoggi was killed within the consulate by a rogue intelligence officer and has detained more than 20 Saudi nationals and fired two senior officials.
Minhaj also criticised financial links between Saudi Arabia and the US and alleged local human rights abuses.
Though Netflix's decision to drop the episode was localised to the Middle Eastern kingdom, human rights groups, news organisations and artist bodies criticised Netflix on freedom of expression grounds and for facilitating the suppression of free speech.
"Every artist whose work appears on Netflix should be outraged that the company has agreed to censor a comedy show because the thin-skinned royals in Saudi complained about it," said a Human Rights Watch spokesperson.
"Netflix's claim to support artistic freedom means nothing if it bows to demands of government officials who believe in no freedom for their citizens – not artistic, not political, not comedic."
In response, Netflix told the FT: "We strongly support artistic freedom worldwide and only removed this episode in Saudi Arabia after we had received a valid legal request, and to comply with local law."
Local anti-cybercrime law in ultra-conservative Saudi Arabia prohibits content that impinges "public order, religious values, public morals and privacy".
The episode in question is still available to Saudi viewers through Patriot Act's official YouTube page.
Quoting a Netflix spokesman, US news site NPR noted that the streamer has previously dropped episodes of Disjointed, Cooking On High and The Legend Of 420 in Singapore due to the country's objections to the shows' portrayals of drug use.
This article first appeared on Screen's sister site Broadcast.