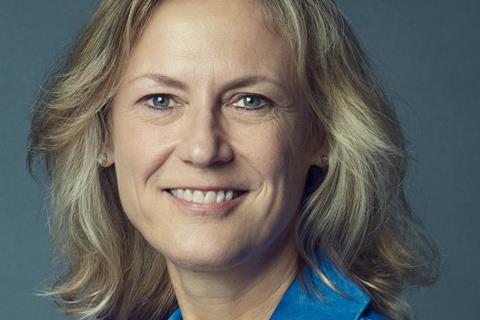 Ann Sarnoff, the WarnerMedia Studios and Networks Group chairman and CEO, will exit the company when the $43bn Discovery merger is completed, which is expected to be this month.

Sarnoff led Warner Bros as its first female CEO since June 2019 in light of Kevin Tsujihara's departure and had the unenviable task of shepherding the studio through the pandemic.
Sarnoff's remit included oversight of Warner Bros Pictures Group, HBO and HBO Max, Warner Bros Television, DC, WB Animation, TBS, TNT, Harry Potter Wizarding World, and the consumer products and experiences division.
She reported to Jason Kilar, the CEO of WarnerMedia and architect of the controversial day-and-date strategy for Warner Bros films in 2021, who is also on the way out after he resigned on Tuesday (April 5), ending months of speculation over his impending departure.
It remained unclear at time of writing who David Zaslav, the CEO of the newly named Warner Bros Discovery, will appoint to run his content division although it is understood there will not be a director replacement for Sarnoff. Zaslav is expected to unveil his executive team in the coming weeks in light of the merger following the decision by WarnerMedia's former parent AT&T to spin off its entertainment division.
In a statement Zaslav said, "I want to thank Ann for all of her leadership during a transformational period for the company and our industry. She has been a passionate and committed steward of the world's most formidable creative engine and has led with integrity, focus and hard work in bringing WarnerMedia's businesses, brands and workforce closer together."
Kilar will forever remain a controversial figure in Hollywood after he announced in late 2020 the 'Project Popcorn' initiative whereby the entire 2021 Warner Bros slate opened day-and-date theatrically and on HBO Max, the platform which launched during the former Hulu founding executive's tenure.
Kilar hatched the plan in response to cinema closures amid the pandemic and in order to stimulate growth at the then fledgling HBO Max platform and incurred the wrath of the talent and representation community who were blindsided by the announcement.
Filmmakers including Christopher Nolan and Denis Villeneuve spoke out against the move. By that time Nolan's Tenet had already opened in September 2020 – it grossed $364m worldwide, of which $58.4m came from North America – while Villeneuve's Dune opened last October in North American theatres and on the platform.
The first part of Villeneuve's sci-fi adaptation earned $400.7m globally with $108m coming from North America, and recently won six crafts Oscars for editing, cinematography, production design, visual effects, score and sound.
Kilar has maintained the strategy was necessary for the time and it served its primary goal of boosting HBO Max subscribers to more than 70m by the end of 2021.
This year Warner Bros films have returned to a 45-day exclusive theatrical window. The Batman has been a huge performer and delivered more than $710m worldwide, while Fantastic Beasts: The Secrets Of Dumbledore is set to open in cinemas on April 15.