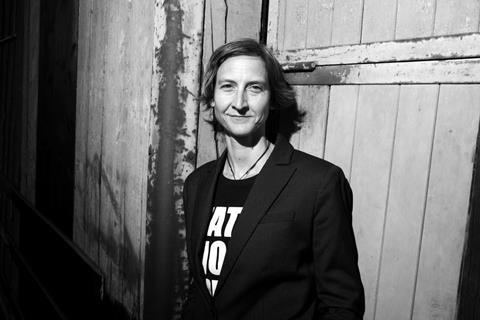 Sitges International Fantastic Film Festival programmer Annick Mahnert has been named executive director of the Canadian genre industry platform Frontières as the market said it was taking its July event online.
Swiss-born Mahnert replaces Lindsay Peters, who has departed after six years, and brings vast experience to the role, having served in distribution, sales, acquisitions, production, and festivals. Besides Sitges, she is director of international programming at Fantastic Fest in Austin.
Meanwhile Frontières has reconfigured its upcoming co-production market, which will take place as planned from July 23-26 in a new digital format.
The market usually runs in conjunction with the Fantasia International Film Festival in Montreal, however since the latter got postponed, all filmmakers who submitted projects will be able to pitch online to industry professionals.
Frontières is continuing its partnership with Cannes's Marché du Film with the annual Frontières Platform, and will participate in the virtual market that is set to kick off on June 22.
Mahnert first got involved with Frontières in 2013 as an industry mentor and member of the project selection team. In her new role she will oversee a new system to enable professionals and participants to engage in discussions around various projects.
"Frontières is an important event for the film industry and it was inconceivable to me that the market should cease," said Mahnert. "Lindsay Peters has proposed alternatives prior to her departure and we will build upon her ideas to create this year's digital event. I am proud to take the helm of Frontières and though we won't be able to meet in person this summer, I have no doubt that our partners and the genre cinema community will follow us in this new adventure."
Further information regarding the format and the technical aspect of pitching at the Frontières Platform in Cannes and the Frontières International Co-Production Market will follow in due course.