Proposition For A Revolution, directed by Khushboo Ranka and Vinay Shukla, has been awarded a $50,000 grant from the Sundance Documentary Film Programme.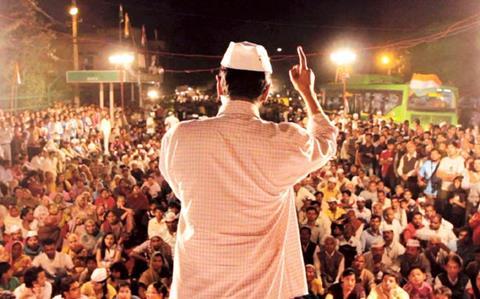 Currently in the final stages of post-production, the film is about the Aam Admi Party, which grew out of the anti-corruption protest movement in India. It also won a Prasad award in the Work-in-Progress Lab at Film Bazaar 2014 and has been supported by a crowdfunding campaign.
"We are treating it as a fiction film in terms of the quality of post-production, sound and colour grading," said producer Ruchi Bhimani.
Bhimani's One Eyed Turtle is producing the film with Shukla's Friendly People and Anand Gandhi's Memsys Labs.