EXCLUSIVE: Arclight arrives in Cannes with sales rights to A Few Less Men, the sequel to its 2011 comedy A Few Best Men.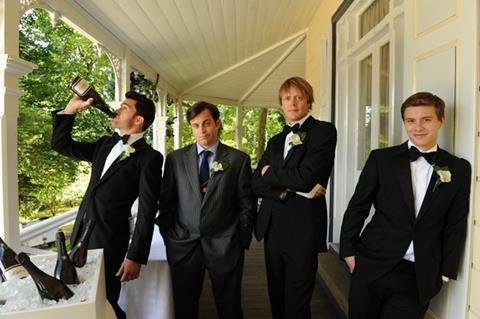 Kevin Bishop, Kris Marshall and Xavier Samuel will reprise their roles and Dean Craig, who wrote the script with development funding from Arclight Films and ScreenWest, will make his feature directorial debut.
Laurence Malkin, Share Stallings and Arclight chief Gary Hamilton will produce A Few Less Men alongside Tania Chambers. Josh Kesselman will serve as executive producer.
The sequel is set to go before the cameras in Western Australia in January 2015.
Plot details remain under the proverbial wraps but what is known is the story will involve three men in ill-fitting wedding tuxedos, a coffin, travel plans gone inexplicably awry and more wholly inappropriate behavior.
"A Few Less Men is destined to be a success," said Hamilton.
"We have an extremely talented cast and crew who all work incredibly well together, the result of which is a final product that is entertaining, commercially viable and a whole lot of fun for the audience and filmmakers alike. It's what this business is all about."