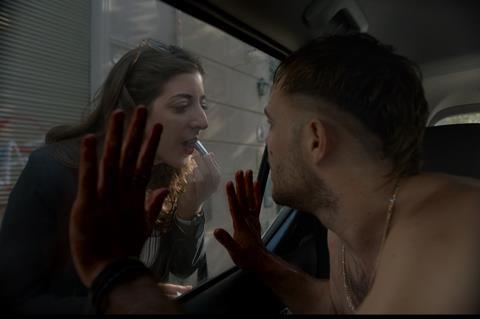 Blue Fox Subsidiary Red Hound Films has acquired North American rights to Mariano Cohn's Argentinian locked-in-a-car thriller 4x4 as part of a five-film shopping spree.

4x4 caused a stir as soon as it played as a work in progress at Ventana Sur 2018 and went on to premiere at Fantastic Fest last year.
Cohn (The Distinguished Citizen) directed the story about a petty thief (Peter Lanzani) who gets trapped inside a high-tech car where nobody can hear his cries for help.
Cohn and co-wrote the screenplay with Gastón Duprat, who served as producer with Axel Kuschevatzky (Underdogs). 4x4 is produced by Mediapro and Television Abierta, which was made with the support of INCAA and ICAA.
Blue Fox negotiated the ndeal with Latido Films and Red Hound plans to release theatrically in early 2021.
The company has also acquired North American rights from Devilworks to B. Harrison Smith's supernatural horror thriller The Special, and North American rights from Black Mandala to Nicolas Onetti's genre anthology Asylum: Twisted Horror And Fantasy Tales.
Rounding out the acquisition spree, Red Hound has picked up worldwide rights excluding Canada from Unannounced Film Company to Jay Dahl's Canadian genre thriller and FrightFest premiere Halloween Party, and worldwide rights to Mikhael Bassilli's home invasion thriller Baby Money from Play Think Entertainment in association with Slated.