EXCLUSIVE: eOne boards satirical comedy starring Steve Buscemi.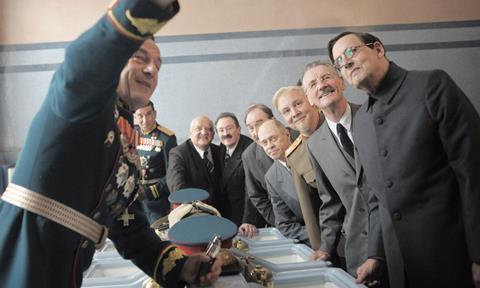 eOne has struck a deal for UK and Ireland distribution rights to Armando Iannucci's upcoming feature The Death Of Stalin.
French outfit Gaumont is handling sales on the title, and previously struck a deal for US rights with IFC.
Based on graphic novel The Death Of Stalin by Fabien Nury and Thierry Robin, the drama is set in the days following the Russian leader's stroke in 1953 as his core team of ministers tussle for control.
Steve Buscemi stars with Simon Russell Beale, Paddy Considine, Rupert Friend, Jason Isaacs, Olga Kurylenko, Michael Palin, Andrea Riseborough, Paul Whitehouse, Jeffrey Tambor and Adrian McLoughlin.
Filming took place in England and Ukraine in summer 2016.
The film is a Quad, Main Journey production, in co-production with Gaumont. Producers are Yann Zenou, Nicolas Duval-Adassovsky, Laurent Zeitoun and Kevin Loader.
Iannucci, Oscar-nominated for his political satire In The Loop, directed and co-wrote the feature.
Gaumont will handle the release in France, and previously inked a series of presales on the title including for Germany/Austria (Concorde/Telemunchen), Australia (Madman), Greece (Odeon), Switzerland (Ascot Elite) and Poland (Kinoswiat), Latin America (IDC), Italy (I Wonder), Portugal (Cinemundo), Hungary (ADS), Romania (Odeon), former Yugoslavia (MCF Megacom), Baltics (Latvian Theatrical Distribution), CIS + Ukraine (Capella Films), Israel (Lev FIlms).
Read more:
EFM 2017: the big deals