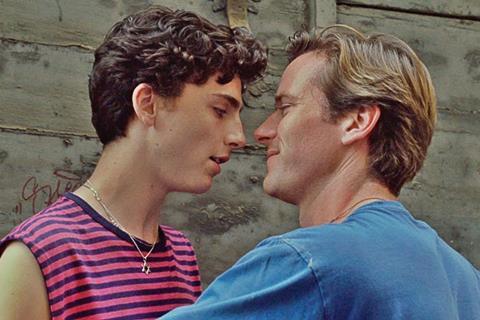 Director Luca Guadagnino and Call Me By Your Name leads Armie Hammer and Timothée Chalamet discussed the, at times, awkward experiences they had while shooting the acclaimed film, which first premiered in Sundance (where Sony Pictures Classics acquired worldwide rights).
The film is playing at Toronto International Film Festival and is being touted as an awards-season contender.
Initially, Hammer was reluctant to take on the role of the handsome American research assistant Oliver who unexpectedly finds love with his professor's teenage son Elio while interning at their Italian summer home.
"I remember telling Luca [Guadagnino], 'I don't know if I have this in me'. The subtlety and the intimacy – so much happens between these two characters that is subtext. And as an actor, if you don't get it, you don't bring truth and honesty to it," said Hammer.
The Italian director challenged Hammer's outlook, citing Stanley Kubrick's Fear And Desire as a reference why he should work on the film.
"I told him, 'If you fear something, then you desire it. So you better do it,'" said Guadagnino.
"My agent asked what I was going to do, and I said, 'I am going to pass on this,'" added Hammer. "But after speaking with Luca, I called my agent and said, 'Oh man, I guess I am going to Crema!'"
Rehearsing the love scenes
Hammer recalled arriving in Crema, Italy, where Guadagnino lives and where they shot the film in a picturesque villa.
"I suggested we start rehearsing, and Luca said 'Okay, I don't have anything planned. How about Scene 62?' On that page, all it said was: 'Elio and Oliver make out,'" exclaimed Hammer.
As they went outside and he and Chalamet proceeded to roll around in the grass, Guadagnino finally said, "That's okay" and walked off.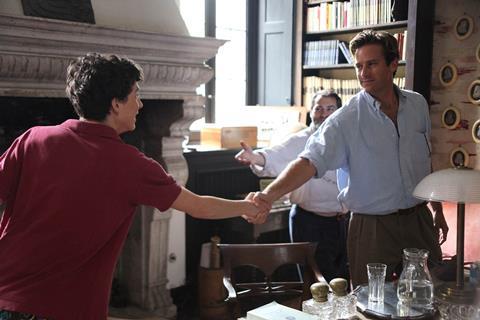 "It's nice to tease people," quipped the director. "And in fact, I was harder on the two of you with the non-sex scenes."
The very short shorts often worn by the two actors in the film also came up for discussion, with Hammer in disbelief when he was first fitted.
"I told the costume designer, 'Is this all of them?!' But when we finished shooting and I went home to put my own pants on, I remember thinking, 'There is so much material on my legs!'" said Hammer.
High praise
All three sang the praises of Michael Stuhlbarg who plays Elio's father and has a heartfelt father-and-son talk with Chalamet towards the end of the film that has been singled out for extravagant praise.
"Luca knew he was going to put a Sufjan Stevens song over that scene, so I listened to that song in my ear when filming that scene so I could channel what was happening in that moment," said Chalamet, adding, "I told Luca that if I would have known I would have had to film that scene, I probably wouldn't have taken the role."
But Chalamet credits Stuhlbarg for helping him through the difficult scene: "I was really locked in him, I couldn't leave his eyes. It was like everything he was saying came from his heart. Someone said in a Sundance Q&A that he plays the father they never had."