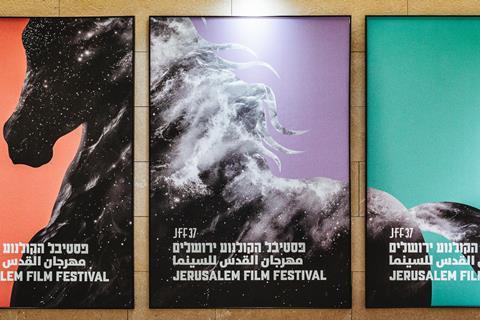 Ukrainian producer and director Valentyn Vasyanovych's drama Atlantis has won best film at the 37th edition of the Jerusalem Film Festival (JFF), which is running as an online event December 10-20 due to Israel's ongoing Covid-19 lockdown.
Set in war-torn eastern Ukraine in the near future, the film revolves around a former soldier suffering from PTSD, who is trying to rebuild his life against the backdrop of his environmentally devastated homeland.
It is Vasyanovych's third feature and Ukraine's submission to the best international film category of the 2021 Oscars. Another Oscar hopeful, Jasmila Zbanic's Quo Vadis, Aida?, which is Bosnia's entry, received a special mention.
The titles were among 11 features competing in Jerusalem's International Competition, which also included Corpus Christi, February and The Painted Bird.
The virtual jury comprised directors Pawel Pawlikowski and Joseph Cedar as well as Daniela Michel, founding director of Mexico's Morelia International Film Festival.
In a second international competition devoted to debut features, Australian director Kitty Green's The Assistant, starring Julia Garner, won best first feature.
US filmmaker Eric Steel's 1980s Brooklyn-set, coming-of-age tale Minyan received a special mention.
Filmmakers Philippe Lacôte and Asaph Polonsky as well as Gaia Furrer, artistic director of Venice's Giornate degli Autori, judged the 11-title first film strand.
Complex year
JFF's 37th virtual edition brings closure to a stop-and-start year for the festival, which was originally due to take place July 16-26 until the Covid-19 pandemic hit.
Contingency plans to hold the event physically at the end of August and then in December also had to be abandoned as successive waves of the virus hit Israel, forcing the country in and out of lockdown.
In the end, the festival has showcased some 70 features in paying, geo-blocked screenings aimed at Israel-based audiences as well as another 20 local shorts, which can be viewed for free.
"The whole festival team believes there is no replacement for the experience of bringing people together physically and showing films on the big screen, which is why we postponed the festival twice, but in the end, the only way to bring the very best of international cinema to an Israeli audience was online," said Noa Regev, head of the Jerusalem Cinematheque and JFF director.
"We're pleased with how it's gone, both for the international and Israeli strands. We managed to run five competitions with international juries. It was important for us to maintain the festival's mission of promoting filmmakers and their work."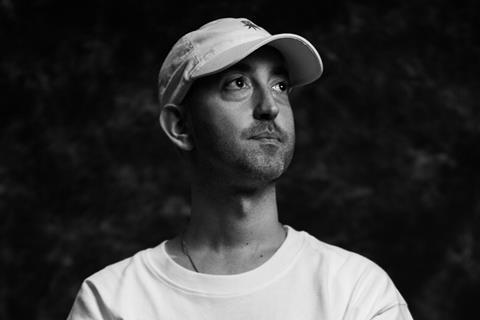 JFF artistic director Elad Samorzik acknowledged it had been challenging to secure films for an online edition.
"Some sales companies and filmmakers were hesitating about taking part but at the end of the day, we managed to create a strong line-up. I think the timing at the end of the year worked in our favour because people came to understand that if the films weren't shown now, they could get lost," he said.
Physical component, Israeli winners
The festival retained a small physical component for Israeli narrative feature, Israeli documentary and short film competitions, with socially distanced screenings in the presence of the Israeli jurors and a handful of audience members at the cinematheque.
"We insisted on having very small-scale screenings this week for each of the Israeli films premiering in the festival. In Israel, right now you can have a maximum of 10 people in an enclosed space. So each work played in three of the cinematheque's theatres at the same time," explained Regev.
"This meant a lot to the filmmakers. It was some kind of Hannukah miracle," she added, referring to the fact the festival has ended up coinciding with the Jewish Hannukah festival.
In key prizes for Israeli works, Dani Rosenberg's father-son drama The Death Of Cinema And My Father Too clinched best film in the Israeli Feature Competition. It also picked up prizes for best editing (Nili Feller, Guy Nemesh), best original score (Yuval Semo) and a special mention for the performance of co-lead Marek Rozenbaum.
The feature, which made it into Cannes's special 2020 Official Selection, follows a filmmaker coming to terms with his father's terminal illness through his camera as he attempts to make a feature, in which fact and fiction intertwine.
Ruthy Pribar's mother-daughter tale Asia, which is Israel's best international film submission this year, won best Israeli first feature.
The work also clinched awards for best cinematography for Daniella Nowitz and best actress for Alena Yiv, for her performance as the free-spirited young mother of a teenager, who finally embraces motherhood when her daughter falls sick.
The best actor prize was shared by Shai Avivi and Noam Imber, co-stars of Nir Bergman's Here We Are. Avivi plays a father who decides to hit the road with his young-adult autistic son, played by Imber, rather than commit him to a special home. The film also won best screenplay for Dani Idisis.
The jury for Israeli Feature Competition comprised filmmakers Eran Kolirin and Tali Shalom Ezer and actress Hana Laszlo.
In the Israeli Documentary Competition, Ada Ushpiz's Children won best documentary as well as best cinematography (Danor Glaser). Probing the phenomenon of Palestinian minors who take up arms against Israeli occupying forces, the feature world premiered at DOK Leipzig.
Dror Moreh won best director of a documentary for The Human Factor, going behind the scenes of US efforts over the past 30 years to negotiate a peace deal in the Middle East.
In the shorts section, Avishai Sivan's His Death, about a young man who is shunned by his Hasidic family after he makes the decision to leave their strict religious community, won best live-action short while Omri Dekel-Kadosh clinched most promising filmmaker award for The Accident.
Looking to 2021
As the festival enters its final days, Regev and Samorzik already have their sights set on JFF's 2021 edition. They are waiting to see whether Cannes goes ahead with its usual May dates or postpones until later in the summer, however, before setting the JFF dates.
"If Cannes were to move to July, for example, we could move later to August but we have to wait and see," said Samorzik.
Regev added: "We're optimistic about the next edition. It will be a real, physical event. We'll probably have more outdoor events around the city but hopefully, we'll also be able to hold our regular screenings here in the theatres of cinematheque."