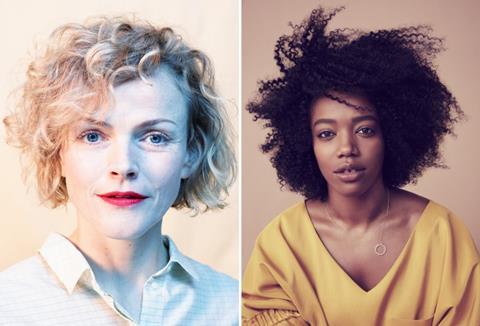 Bankside Films has acquired worldwide sales rights to Irish filmmaker Alan Friel's sci-fi thriller Woken, set to star Maxine Peake and Naomi Ackie.
The London-based sales agent will introduce the project to buyers at the upcoming American Film Market (AFM) next week. It is aiming to shoot in Ireland next year.
Ackie will play a young woman who wakes up on a remote island without any memory and is forced to re-learn everything about herself, including her husband and the baby she is carrying. When two disfigured men arrive on the island, she comes to learn another terrifying truth.
Woken is being produced by Brendan McCarthy, John McDonnell and Deirdre Levins of Dublin-based Fantastic Films whose credits include Vivarium, Sea Fever and Wake Wood. Screen Ireland has backed the development of the project.
Woken marks the feature debut of Friel who previously worked with Peake on his 2017 short Cake in which she starred with Letitia Wright. Peake is best known for roles in Peterloo, Funny Cow, The Theory Of Everything and The Falling.
Ackie was named a Screen Star of Tomorrow in 2017 and has since been seen in Star Wars: The Rise Of Skywalker, The End Of The F***ing World, Yardie and Lady Macbeth.