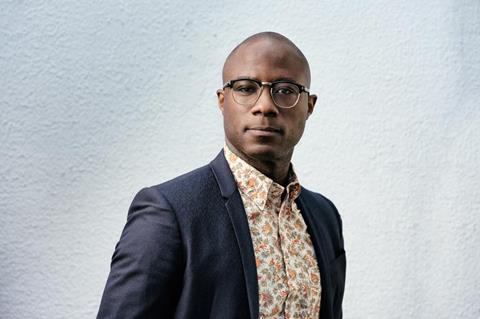 Adding another name from the film world to its growing TV production roster, Amazon Studios has signed a first look television deal with Barry Jenkins' production company Pastel.
The deal calls for Jenkins to exclusively develop television series to premiere globally on Amazon Prime Video. The Oscar-nominated Moonlight writer-director is already set to direct all the episodes of Amazon's limited series adaptation of Colson Whitehead's novel The Underground Railroad.
Jenkins' latest feature, If Beale Street Could Talk, had its premiere at the Toronto festival and is set for US release on November 30.
Pastel, which is producing The Underground Railroad with Brad Pitt's Plan B Entertainment, was founded by Jenkins, Adele Romanski, Sara Murphy and Mark Ceryak. In addition to developing in-house for Jenkins, the company focuses on supporting diverse projects for film, TV and other mediums.
Commenting on the Pastel deal Amazon Studios head Jennifer Salke said: "Barry is clearly a master of groundbreaking, authentically emotional storytelling and we are so proud to have him share that gift with us. We are incredibly fortunate to have also secured his directorial vision for the entire limited series The Underground Railroad."
Jenkins added: "We at Pastel are excited to continue our Amazon relationship begun on Underground Railroad and look forward to growing that partnership on projects near and beyond."