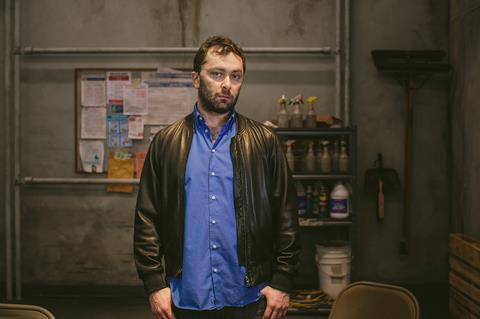 National Theatre artist in residence Alexander Zeldin will write and direct a feature adaptation of stage play Love for BBC Two.
The project is a collaboration between BBC Films, BBC Arts, Arts Council England, Cuba Pictures and the National Theatre, and will air on BBC Two in late autumn as part of the BBC's Performance Live strand.
Love starts its two-week shoot in London this week. The cast includes Nick Holder, Anna Calder-Marshall, Luke Clarke and Janet Etuk, reprising the roles they originated on stage.
The play opened at the National Theatre in December 2016 in a co-production with Birmingham Rep, before transferring to the Rep in 2017.
Previous Cuba Pictures projects include McMafia and Coalition.
Love tells the story of families brought together and placed in temporary accommodation in the run up to Christmas. Among them Colin, a middle-aged man, and his elderly mother Barbara, relocated from their previous housing, and a young couple – Dean and Emma – preparing to welcome a new child into their family.
Rose Garnett, director of BBC Films, said: "We are thrilled Alexander Zeldin is making his first feature film with the BBC. I've been watching his stage work for some time and his poignant, contemporary and human way of storytelling is going to resonate deeply with the BBC Two audience."
David Schwimmer is executive producer on the film having previously collaborated with Zeldin when he produced Beyond Caring for the Lookingglass Theater Company in Chicago in 2017.
Other exec producers are Dixie Linder and Nick Marston for Cuba Pictures, Rufus Norris for the National Theatre, Emma Cahusac for BBC Arts, and Polly Stokes for BBC Films. Caroline Lawrence is producing.