David Cooke will step down in March 2016 after 12 years in the position.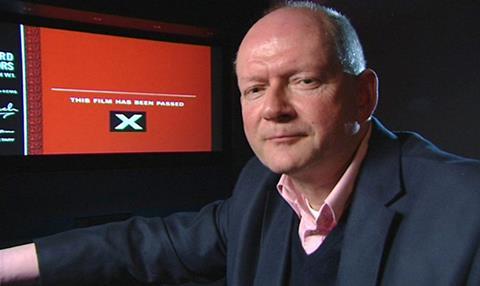 The director of the British Board Of Film Classification (BBFC), David Cooke, will retire on March 12, 2016, following 12 years in the job.
Prior to joining the BBFC, Cooke held six director position in the UK government, including in the Cabinet Office, the Home Office, and Northern Ireland Office, when he worked on the Northern Ireland peace process.
"Being director of the BBFC is a wonderful job," Cooke said. "It comes with superb colleagues and an endlessly fascinating subject matter. The danger is that you will outstay your welcome because you cannot bring yourself to leave. That's why I decided, some time ago, that I would retire when I was 60.
"I've tried, with the presidential team and the council of management, to make the BBFC more open and informative, more approachable, and above all more useful to the public at a time when the proliferation of online outlets for audio-visual content means that the need for a trusted guide in support of child protection is greater than ever," he added.
Cooke oversaw two public consultation reviews of the BBFC's classification guidelines during his tenure, and also worked to move the BBFC's services forward in line with developments in technology.
This involved the adoption of an online regulation service for video-on-demand content, a classification framework for mobile network operators and an initiative to age-rate UK online music videos.
The BBFC are now recruiting for Cooke's replacement via open competition.