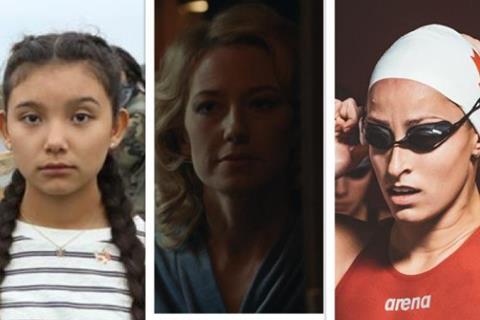 Toronto International Film Festival (TIFF) has announced its list of top 10 Canadian films for 2020, with Beans, The Nest, and Nadia, Butterfly among the selection.
The list includes Canada's international feature film submission Funny Boy from Deepa Mehta and is compiled by the TIFF programming team comprising artistic director and TIFF co-head Cameron Bailey, senior director, film, Diana Sanchez, and TIFF programmer Steve Gravestock.
In order to qualify, selections must have screened at a Canadian or international film festival.
The list appears below, followed by TIFF's top 10 Canadian shorts of the year, chosen by TIFF programmers Robyn Citizen and Gravestock in consultation with Short Cuts programmers Jason Anderson and Lisa Haller.
FEATURES
Beans (Quebec/Ontario) Tracey Deer
Fauna (Ontario) Nicolás Pereda
Funny Boy (Ontario) Deepa Mehta
Inconvenient Indian (Ontario) Michelle Latimer
Judy Versus Capitalism (Ontario) Mike Hoolboom
The Kid Detective (Ontario) Evan Morgan
Nadia, Butterfly (Quebec) Pascal Plante
The Nest (Ontario) Sean Durkin
No Ordinary Man (Quebec) Aisling Chin-Yee, Chase Joynt
Possessor (Ontario) Brandon Cronenberg
SHORTS
Aniksha (Quebec) Vincent Toi
The Archivists (Ontario/British Columbia) Igor Drljača
Benjamin, Benny, Ben (Ontario) Paul Shkordoff
Black Bodies (Ontario) Kelly Fyffe-Marshall
êmîcêtôcêt: Many Bloodlines (Manitoba) Theola Ross
Foam (Écume, Quebec) Omar Elhamy
How To Be At Home (Nova Scotia) Andrea Dorfman
Scars (Quebec) Alex Anna
Sing Me A Lullaby (Ontario) Tiffany Hsiung
Stump The Guesser (Manitoba) Guy Maddin, Evan Johnson, Galen Johnson.
The features and shorts have received Canadian and international recognition including awards from the Toronto International Film Festival, imagineNATIVE Film + Media Arts Festival, Inside Out LGBT Film Festival, and Hot Docs Canadian International Documentary Festival, and this year's TIFF People's Choice Documentary Award winner.
There are seven first or second features, films by six filmmakers of colour and three Indigenous filmmakers. Forty percent of the features were directed or co-directed by women, while 50% of the shorts were directed or co-directed by women.
"In the wake of one of the most challenging years our industry has ever seen, TIFF is glad to celebrate these phenomenal Canadian filmmakers," said Bailey. "The films selected to the TIFF Canada's Top Ten list are of the moment and embody the rich storytelling and perspectives we need right now."
"Canada is one of the most diverse countries in the world, and it is thanks to this diversity that we're able to see such a range of voices and stories featured on this year's list," said TIFF executive director and co-head Joana Vicente.
"We're so proud to announce these films which truly reflect the spirit of the people in Canada, and it is our hope that they and others around the world seek them out and allow themselves to be enriched by their stories."