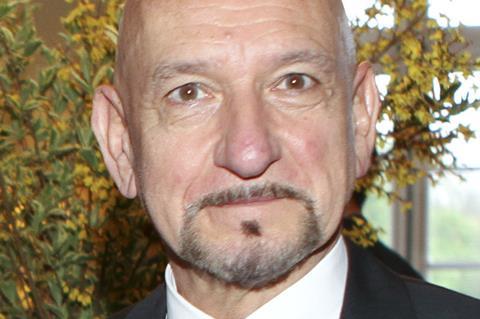 US premium cable network Epix has ordered Our Lady, LTD, a 10-episode drama series from MGM Television to star Ben Kingsley.
Described as "modern noir," the series will feature Kingsley as a pastor who turns out to be more dangerous than he seems when he is preyed upon by a young grifter.
Steve Conrad, creator and director of Amazon series Patriot, and Bruce Terris, a writer and producer on Patriot, will serve as executive producers and showrunners, with Conrad also directing six episodes.
Escape Artists partners Todd Black, Jason Blumenthal and Steve Tisch will also be executive producers, with MGM producing and handling international distribution.
Principal photography is set to begin this autumn in New Mexico, with the series expected to premiere on Epix next year.
The series represents a rare TV role for Kingsley, whose most recent small screen appearances have been in 2015 miniseries Tut, a 2006 episode of The Sopranos (in which he played himself) and 2005 TV movie Mrs Harris.
On the big screen, Kingsley stars with Oscar Isaac in Operation Finale, about the hunt for Nazi war criminal Adolf Eichmann, which opens in US this week.
Our Lady, LTD will join a programming line-up on MGM-owned Epix that includes Get Shorty, The Contender and upcoming series Godfather Of Harlem and Pennyworth.