EXCLUSIVE: Film premieres in Berlin's Panorama strand on Saturday (Feb 11).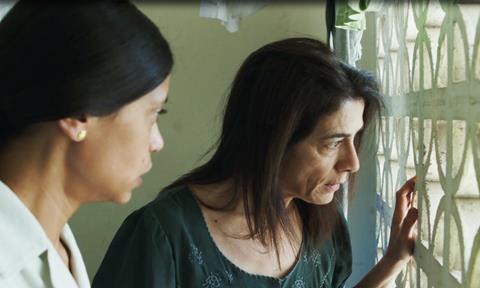 Screen can reveal the first trailer for Insyriated, a tense drama set during the Syrian civil war.
Watch the trailer below or on mobile click HERE.
The film is premiering in the Panorama strand at the 2017 Berlin film festival on Saturday (Feb 11)
It was directed by Philippe Van Leeuw. Films Boutique are handling international sales.
The story revolves around a mother of three (Hiam Abbass) who is trapped inside her flat in war-torn Aleppo. She tries to keep her family and friends safe as her home is threatened by bombs, snipers and burglars.
The cast also includes Diamand Abou Abboud, Juliette Navis, Mohsen Abbas and Moustapha Al Kar.
KMBO are distributing in france, with O'Brother Distribution handling Belgium.
Guillaume Malandrin and Serge Zeitoun produced for Altitude100 Production & Liaison Cinématographique, in coproduction with Minds Meet, Versus Production, VOO et Be tv and Né à Beyrouth Films.