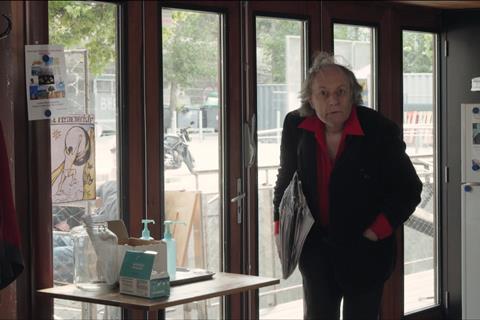 Nicolas Philibert's Berlinale Golden Bear winner On The Adamant has sold to a slew of territories worldwide.
Les Films du Losange has agreed deals for the documentary in Europe to Austria (Panda Film), Benelux (Cherry Pickers), Bulgaria (Art Fest), Croatia (ReStart),Czech Republic (Aerofilms), Estonia (Estofilm), Germany (Grandfilm), Greece (Cinobo), Hungary (Vertigo Media), Latvia (Kinoteatris Bize), Lithuania (Kino Pavasaris), Poland (Aurora), Portugal (Midas Filmes), Romania (Voodo Films), Serbia (Five Stars), Scandinavia (Njuta), Slovenia (Demiurg), Slovakia (Filmtopia) and Spain (Filmin), following previous pre-sales ahead of EFM to Adok Films in Switzerland and to I Wonder Pictures in Italy.
The film has also sold to China (Huashi), South Korea (Jinjin Pictures), Quebec (K-Films Amériques), Taiwan (Swallow Wings) and Israel (New Cinema). Skeye has acquired the documentary for airline entertainment.
US and UK deals are in negotiations and will be announced soon.
On The Adamant portrays the daily life of patients and caregivers at a mental health care facility with a unique floating structure located in the middle of the Seine river in central Paris.
Philibert's film was the only documentary in competition at this year's Berlinale. Philibert's To Be And To Have (Être Et Avoir) premiered in Cannes in 2002, La Maison De La Radio at the Berlinale in 2013, and Each And Every Moment in Locarno in 2018.
"After the resounding international success of To Be And To Have, Nicolas Philibert is back on the international scene with a luminous, courageous, and inclusive documentary that portrays mental illness at a time when the subject is more relevant than ever," Les Films du Losange head of international sales Alice Lesort told Screen, adding: "We are delighted that the Golden Bear award has crowned this necessary film, and we are sure that it will help it to reach a wide audience in the many territories where it will be distributed."
The France-Japan co-production is produced by France's TS Productions and Japan's Longride with the support of French broadcasters Ciné+ and France 3 Cinema. Les Films du Losange will release the film in France on April 19.
Philibert's triptych
Philibert has also teased that the film is the first in a triptych. The second part will be called Averroes And Rosa Parks and based on individual interviews between patients and psychiatrists and the third a collection of home visits to patients by their caretakers.
Both are currently in the editing stages and Philibert said that, while all are set in the same Parisian Psychiatry centre, "they are three very distinct films" and will be released in theatres within a few months of each other. He added: "I had set out to make only one, but things turned out differently."
Les Films du Losange is handling international sales for the second and third films of the triptych, and will also release them in France.