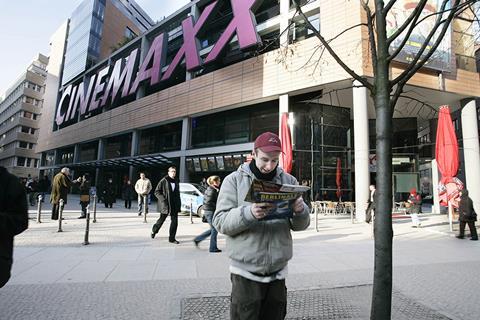 The Berlin International Film Festival is facing a significant reduction in the number of available cinema screens at its central Potsdamer Platz location ahead of the 2023 edition (February 16-26).
Around half of the 3,500 seats at Berlin's biggest cinema complex, the Vue-owned CinemaxX, will be unavailable due to a large-scale reconstruction plan. The multiplex, with a total of 19 screens varying in capacity from 589 to 23 seats, became one of the key screening venues for the Berlinale when it moved the focus of its activities from around the Zoo-Palast to Potsdamer Platz in 2000.
The Berlinale confirmed that the reduction in capacity at CinemaxX will already have taken place before the Berlinale kicks off.
"The CinemaxX is more suitable in its new form for market screenings and selected press screenings," said a spokesperson for the festival. "More of the highly popular public screenings from the Panorama section, for example, will take place in the cinemas of Zoo-Palast, Cubix and International in 2023."
The spokesperson added that in recent years the festival has often had to plan for alternative screening venues when established locations were unavailable due to renovation works.
This latest development comes three years after the eight-screen CineStar complex in the Sony Center – which had been home to screenings of the Panorama, Forum and EFM market titles – shut its doors forever on December 31, 2019.
Another potential logistical headache for the Berlinale is the threat of industrial action by employees of the Yorck Group's cinemas during next February's festival.
This would affect the Kino International near Alexanderplatz and the Delphi Lux arthouse cinema near the Zoologischer Garten station and close to the Zoo-Palast.
Talks to achieve increases in entry-level hourly wages and better general working conditions have been held between the Yorck Group management and the United Services Union (ver.di) for the past few months.
However, talks appear to have reached an impasse since ver.di recently called on employees to join warning strikes on November 5 and 11 and has indicated that "if the employer doesn't relent, we will strike in a few weeks time during the 2023 Berlinale."
The Berlinale commented: "The Yorck Group has informed us that they are already working on solutions and are confident that the festival's operations in February will not be affected."