Beta acquires the second feature of Two Mothers director Anne Zohra Berrached.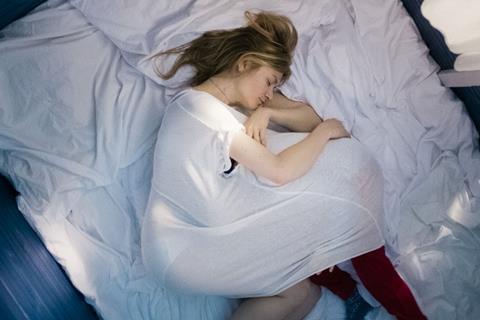 Ahead of this year's Berlinale (Feb 11-21), Beta Cinema has taken worldwide rights for German competition entry 24 Weeks, the second feature of director-writer Anne Zohra Berrached.
The film stars Julia Jentsch, who won the Silver Bear for Best Actress in the Oscar-nominated Sophie Scholl: The Final Days, and was produced by zero one, which made Toronto title The People Vs. Fritz Bauer.
Berrached, whose first feature Two Mothers won the Dialogue in Perspective Award at Berlinale 2013 and the First Steps Award, wrote the script with Carl Gerber.
The story centres on cabaret performer Astrid (Jentsch), who six months pregnant learns that her unborn child will be severely disabled. She and her husband Marcus (Bjarne Maedel) have a choice, but little time.
Astrid feels lost, impossible to continue her comedy routine and, ultimately, only she can take this weighty decision of what to do.
The producer team said: "Anne Zohra Berrached confronts a topic which has not yet been told in German cinema. Together with her main cast, Julia Jentsch and Bjarne Mädel, she created a strong, visceral drama through the integration of fiction and realism."
24 Weeks was produced by Thomas Kufus, Melanie Berke, and Tobias Büchner for zero one film in co-production with ZDF / Das kleine Fernsehspiel and Filmakademie Baden-Württemberg.