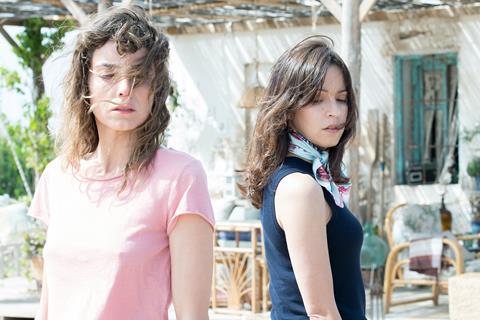 Beta Film has closed its first major European territory on Spanish SVOD player Movistar+'s original series The Pier, striking a deal with French broadcaster TF1 on the eve of the Mipcom in Cannes.
The romantic thriller – set in the eastern Spanish city of Valencia and against spectacular scenery of the surrounding Albufera National Park – is the latest production from acclaimed Spanish showrunner-duo Álex Pina and Esther Martínez Lobato, best known for the hit show Money Heist ((Casa de Papel).
"After the excellent performances of Good Doctor and The Handmaid's Tale on our channels this year, we are sure that The Pierwill add to our success. We are delighted about this collaboration with Beta Film," said Fabrice Bailly, head of programmes and acquisitions TF1 Group.
The drama's stars Álvaro Morte (Money Heist), Irene Arcos (Under Suspicion) and Verónica Sánchez (Morocco), will hit Mipcom's red carpet on Tuesday (Oct 16) for its world premiere, alongside co-director Jesús Colmenar and the series producers.
Jérôme Vincendon, Beta's VP International Sales, said: "We are thrilled to welcome TF1 as the first broadcasting partner on this unique and innovative show, which clearly distinguishes itself within the general market. The fascinating storytelling of Álex Pina and Esther Martínez makes The Pier a must-see for a broad prime-time audience."
Sánchez plays a successful architect whose life is turned upside down when her husband Oscar commits suicide and she then discovers he had a double life with another woman (Arcos). She sets about getting to know this woman incognito, in a bid to get to the bottom of his death.
The Pier is written by Pina and Lobato and directed by Jorge Dorado, Jesús Colmenar and Alex Rodrigo. It produced by Movistar+ Spain in collaboration with Atresmedia Studios and Vancouver Media. Beta Film, which also distributes the Movistar+/Telefonica series La Zona and The Velvet Collection, handles all international rights.