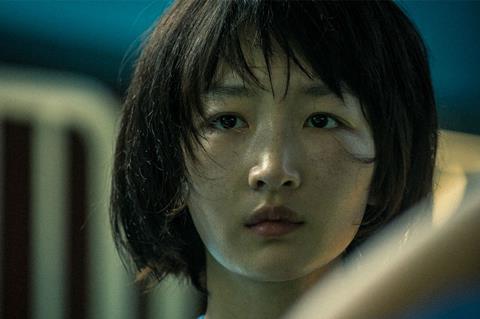 Derek Tsang's Better Days bagged eight prizes including best film and best director at this year's Hong Kong Film Awards, which were live streamed on social media as the Covid-19 coronavirus forced organisers to scrap the physical ceremony.
Better Days, a mainland China-set drama about school bullying, also won best actress for Zhou Dongyu's performance and best new performer for Jackson Yee. The film, produced by Goodfellas Pictures and We Pictures, also won awards for best screenplay, best cinematography, best costume & make-up design and best song.
Hong Kong actor Tai Bo won best actor for his role in Ray Yeung's gay-themed drama Suk Suk, which also picked up best supporting actress for Patra Au Ga Man. Best supporting actor when to Cheung Tat Ming for I'm Livin' It.
Best new director went to Norris Wong Yee Lam for Hong Kong-set drama My Prince Edward, which was also awarded best original film score.
In the technical categories, Wilson Yip's action biopic Ip Man 4: The Finale took three awards for best action choreography (Yuen Woo Ping), best film editing and best sound design. Best visual effects went to The White Storm 2: Drug Lords, while Heiward Mak's Fagara won best art direction.
An Elephant Sitting Still, directed by late Chinese filmmaker Hu Bo, took the award for best Asian Chinese-language film.
The Hong Kong Film Awards, which had been scheduled to take place in mid-April, are usually accompanied by a red carpet and star-studded ceremony. But with many social distancing measures still in place in Hong Kong, the organisers decided to go ahead with an online version rather than further postpone or cancel the awards.
Hong Kong Film Awards chairman Derek Yee Tung-sing announced the winners in a closed ceremony that was live streamed on several social media channels.
39th HONG KONG FILM AWARDS FULL WINNERS LIST:
Best film: Better Days, prod: Jojo Yuet-chun Hui
Best director: Derek Kwok-cheung Tsang, Better Days
Best screenplay: Lam Wing Sum, Li Yuan, Xu Yimeng, Better Days
Best actor: Tai Bo, Suk Suk
Best actress: Zhou Dongyu, Better Days
Best supporting actor: Cheung Tat Ming, i'm livin' it
Best supporting actress: Patra Au Ga Man, Suk Suk
Best new performer: Jackson Yee, Better Days
Best cinematography: Yu Jing Pin, Better Days
Best film editing: Cheung Ka Fai, Ip Man 4: The Finale
Best art direction: Cheung Siu Hong, Fagara
Best costume & make-up design: Dora Ng, Better Days
Best action choreography: Yuen Wo Ping, Ip Man 4: The Finale
Best original film score: Eman Lam, My Prince Edward
Best original film song: Better Days
[composer: Ellen Joyce Loo, lyricist: Ellen Joyce Loo, Wu Qing Feng, vocal artist: Yoyo Sham]
Best sound design: Lee Yiu Keung George, Yiu Chun Hin, Ip Man 4 The Finale
Best visual effects: Yee Kwok Leung, Ma Siu Fu, Leung Wai Man, Ho Man Lok, The White Storm 2: Drug Lords
Best new director: Norris Wong Yee Lam, My Prince Edward
Best Asian Chinese-language film: An Elephant Sitting Still