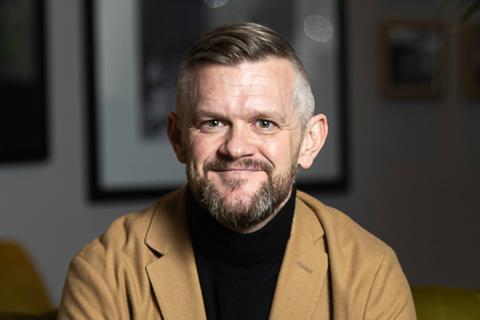 The British Film Institute (BFI) has opened applications for the vacant position of director of the BFI Film Fund.
It will accept applications starting from this evening, for the role vacated by Ben Roberts, who became CEO of the institute last year.
The job is being advertised as a three-year fixed term role at a salary of around £100,000 per year including pension and benefits, with potential to extend for a further 1-2 years.
This fixed term is a new element to the Fund director position, introduced 'given the influential nature of the role, and in order to maintain diversity of voice and approach in the leadership of the Film Fund' according to the BFI.
The Fund is operated by a team of executives led by senior production and development executives Natascha Wharton and Lizzie Francke, head of BFI NETWORK Jessica Loveland and head of physical production Fiona Morham. Roberts has been overseeing this team with final sign-off on projects since his promotion to CEO.
Roberts was made director of the Film Fund in March 2012, joining from Protagonist Pictures where he had been CEO. He was named deputy CEO of the BFI in October 2018, running that role alongside his Film Fund responsibilities until February 2020.
New operating model
The BFI is now reviewing its operating model. At present it is expected that the role will report into the executive board, with an interim reporting line into Roberts until the new leadership team is established.
A new chairperson is also expected to be announced soon by the DCMS. That role was most recently held by Josh Berger, president and managing director of Warner Bros UK, Ireland and Spain and president of Harry Potter global franchise development. He stepped down from the role in December.
Role details
According to the application, candidates can be based anywhere in the UK, with planned travel to BFI sites required, including to its London headquarters.
Responsibilities include overseeing National Lottery investments in production and development; national talent development programmes delivered through BFI NETWORK and other partnerships; support for producers, including through the BFI Vision awards; and support for documentary filmmaking, currently delivered in partnership with Doc Society.
The advert for the role also notes responsibilities regarding episodic, interactive and immersive work, stating, 'this means exploiting the potential to create culturally rich narratives through new forms, and anticipating arising opportunities in emerging media.'
"This is an exciting time to lead the Film Fund," Roberts told Screen. "The quality of UK films released over the last year has been outstanding, and storytelling and expression has never felt more urgent.
"This is a major role that carries significant responsibilities - to support exceptional independent filmmaking, to ensure an openness in approach and, above all else, celebrate diversity in the work we support. We're looking for someone with vision to lead a highly talented team and point the Fund to the future."