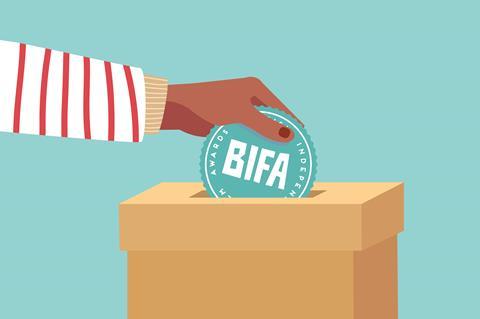 Wild Rose director Tom Harper and Animals producer Sarah Brocklehurst are among the jurors of this year's British Independent Film Awards (BIFA).
Brocklehurst will preside over the main jury that includes The Last Tree actor Samuel Adewunmi; Daphne and Rialto director Peter Mackie Burns; writer and actor Mark O'Halloran; Blue Story producer Joy Gharoro Akpojotor; Only You filmmaker Harry Wootliff; writer-director Reggie Yates; Anthony Andrews, co-founder of exhibitor We Are Parable; and broadcaster Yinka Bokinni
The new talent jury will be chaired by film critic Amon Warmann and includes Harper, whose Wild Rose won best British indie at the 2019 BIFAs; The Last Tree actress RuthxjiaÏh Bèllènéa; Animals screenwriter Emma Jane Unsworth; I Am Not A Witch writer-director Rungano Nyoni; Lynn + Lucy director Fyzal Boulifa; Bait director Mark Jenkin; producers Emily Precious and Lizzie Brown; and Lyndsey Dryden, founder of production company Little by Little Films.
The two juries will consider 27 British titles nominated across the various categories including Saint Maud, which leads with 17 nominations, as well as His House and Rocks, which secured 16 and 15 nods respectively.
The winners of the 2020 BIFAs will be announced in early February, with further details to be announced in January including the format of the event and the recipient of this year's honorary Richard Harris award.