Film by Texas-based Italian filmmaker Roberto Minervini recently screened in Lincoln Center and MOMA's New Directors/New Films season.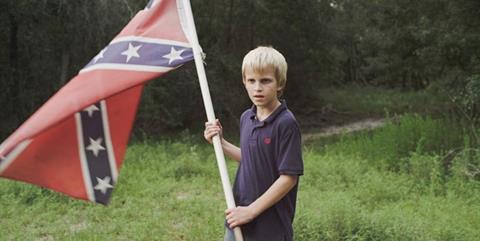 Brooklyn-based Big World Pictures has acquired US rights for Roberto Minervini's drama-documentary Stop the Pounding Heart from Paris-based Doc & Film International.
"We're pleased to start our collaboration with Big World Pictures on such an exciting film as Stop the Pounding Heart. It is a great opportunity for the film," said Doc & Film CEO Daniela Elstner.
Big World Pictures plans to open the film at the Lincoln Center's Elinor Bunin Munroe Film Center on September 19, 2014, before hitting other US cinemas as it makes the rounds of the US festival circuit.
The English-language drama-documentary hybrid is set against the backdrop a devout Christian community in East Texas and revolves around a teenage girl who falls for a rodeo rider and rebels against her family's desire for an arranged marriage.
The feature screened in the New Directors/New Films season in New York – a collaboration between the Film Society of the Lincoln Center and the Museum of Modern Art, in March.
"We're thrilled to be able to bring Roberto's moving, sensitive and astonishingly creative work to the broader US audience it deserves," said Big World Pictures' Jonathan Howell.
Stop the Pounding Heart was produced by Pulpa Entertainment, Poliana Productions and Ondarossa Film, with support from the Houston Film Commission.
The film premiered out of competition in a Special Screening at the Cannes Film Festival in 2013 and has picked up prizes at Dok Leipzig, CPH:DOX and the Torino Film Festival.
Founded in 2013, Big World Pictures is a non-profit distribution outfit. Other titles on its slate include Nana Ekvtimishvilii and Simon Gross' In Bloom, Martin Lund's The Almost Man and Marcelo Gomes' Once Upon a Time Veronica.
Stop the Pounding Heart previously sold to Italy (Wonder Pictures), France (Aramis Films), Japan (Astaire), Iceland (Bio Paradis) and Poland (Canal+ Cyfrowy).