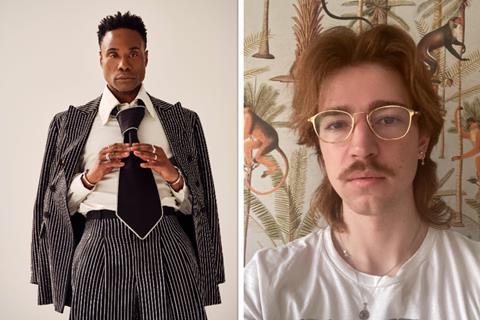 The relaunched Orion Pictures has announced its first feature What If?, with Killer Films on board to produce and Emmy-winning Pose star Billy Porter directing from a screenplay by Alvaro García Lecuona.
Porter, whose credits include the Broadway musical Kinky Boots, makes his feature directorial debut on the coming-of-age story about a high school senior who has a crush on a trans girl at school.
Christine Vachon and David Hinojosa are producing for Killer Films (First Reformed, Carol, Zola) with Andrew Lauren and D.J. Gugenheim for Andrew Lauren Productions (Vox Lux, The Spectacular Now, High Life).
The project also marks the first under the first-look deal announced recently between MGM and Killer Films.
Alana Mayo, who was named president of Orion Pictures in late August with a mandate to champion underrepresented voices, said, "What If? is perfectly emblematic of the ambitions we have for the new Orion Pictures: to tell stories about the totality of the human experience."
Lecuona is a bigender screenwriter based in Los Angeles and Mexico whose What If? made it on to the first annual GLAAD list. Lecuona is currently developing horror project No Me Sigas in Mexico, and they have a half-hour TV show with Atlas Entertainment.
Endeavor Content's Deb McIntosh and Abe Bengio represented the filmmakers in negotiations with David Boyle and Bethany Haynes on behalf of Andrew Lauren Productions and Killer, respectively.
MGM will handle global distribution on What If?, and United Artists Releasing will market and distribute under the Orion Pictures label in the US as part of the studio's joint theatrical distribution venture.