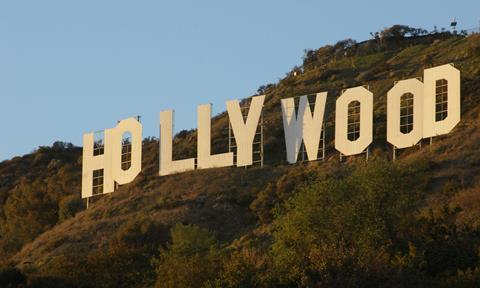 Film financier and producer Christopher Woodrow has launched MovieCoin, a financing fund that becomes the latest announcement in what is shaping up to become a Hollywood blockchain craze.
MovieCoin uses a blockchain-based platform and cryptographic tokens through which qualified investors will be able to finance film and TV. The service's transparent mechanism, Woodrow claims, will significantly improve industry accounting and payment practices.
The company will issue a token to raise capital to invest in entertainment assets. Each fund token will represent an ownership interest in the projects financed by the company. Only accredited investors under Regulation D and non-US people under Regulation S of the United States Securities Exchange Act can participate.
MovieCoin expects these tokens to afford investors "infinite divisibility and enhanced liquidity when compared to existing industry investment vehicles." It will tokenise films and television programmes using BANKEX's proof-of-asset protocol, smart contracts and smart asset assembly.
Financiers and other institutions will receive a transparent ledger of all of expenditures, receipts, entitlements and ownership of each project the company finances.
In addition to the Fund token, the Company is also issuing a token called 'Moviecoin' that will enable consumers to purchase theatre tickets, buy or rent films or television programmes on DVD and Blu-ray or through VOD services, and subscribe to programming offered by other VOD and pay television providers.
Payments made in Moviecoin will be recorded on the blockchain and distributed to each project's lenders, investors, distributors, guilds and profit participants, bypassing the intermediaries of current Hollywood accounting systems.
"The ability to invest in the $2 trillion-a-year global entertainment industry has traditionally been off-limits to all but a handful of banks and privileged insiders," MovieCoin chairman and CEO Woodrow said. "Our platform and token are game-changers in that they will radically transform the ways in which motion pictures, television programmes and other media projects are funded."
Igor Khmel, founder and CEO at BANKEX, added, "The increase in transparency introduced by the platform makes the tokenised asset clear and understandable to institutional investors and the professional finance community. It represents the first commercial case of real asset tokenisation, globally and in the US, and is one of the clearest examples of how best-in-class technology and innovative thinking is being combined to completely reshape a hardened industry sector like film production with the help of blockchain technology and the digital asset economy."