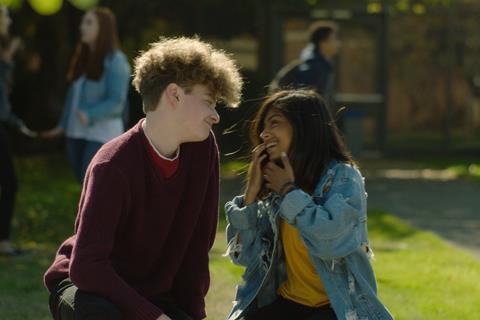 Blue Fox Entertainment has acquired worldwide rights to YA romance Young Hearts, which premiered at Slamdance under the title Thunderbolt In Mine Eye, and will launch sales at the Cannes virtual market.
Anjini Tanjeja Azhar and Quinn Liebling star in the tale of two high school students who fall for each other and discover the whole world doesn't want them to be together.
Sarah Sherman and Zachary Ray Sherman directed from a script by Sarah Sherman. Elise Freeman produced and Duplass Brothers Productions served as executive producers.
Young Hearts is produced in association with Kiss the Earth Films, Good Wizard, Salem Street Entertainment, Unltd Productions, and Storyboard Productions.
The film is one of the first YA titles chosen by Jay Duplass, Mark Duplass, and Mel Eslyn to support as executive producers through their Duplass Brothers Productions.
"Young Hearts' use of representation, its delicate, quiet sweetness and its telling of a story that is often told, but not often told well, has the special ability to show us something that we haven't seen before," said Mark Duplass.