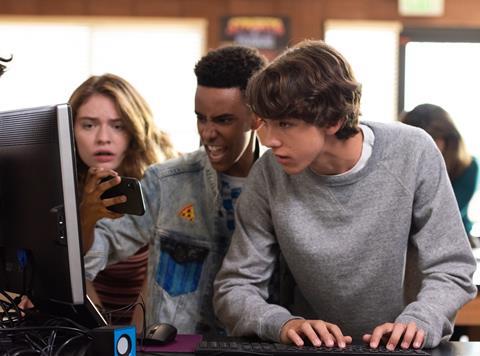 Blue Fox Entertainment has commenced talks with AFM 2020 Online buyers on family comedy Hero Mode starring Sean Astin, Mira Sorvino, Chris Carpenter, and TikTok celebrity Indiana Massara.
A.J. Tesler directs the film about a teenage coding prodigy who has 30 days to create the world's greatest video game and prevent his family's video game business from sinking.
Jeff Carpenter wrote the screenplay to Hero Mode (formerly Mayfield's Game), and the cast includes Mary Lynn Rajskub, Creed Bratton, Jim O'Heir, Nelson Franklin, Erik Griffin, Phillip Solomon, Kimia Behpoornia, Bobby Lee, and Al Madrigal.
Marcy Carpenter, E.J. Kavounas, and Tesler are producing, while the executive producer is Carpenter.
Blue Fox holds worldwide rights and the US division plans to release the film in mid-2021.