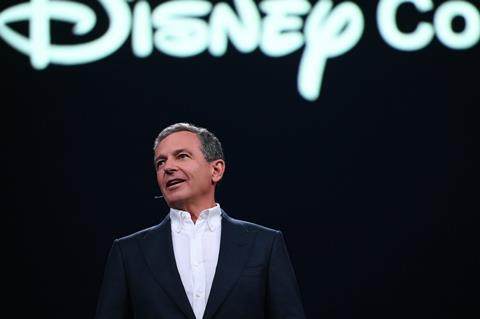 In a stunning development that reads like a film plot, Bob Iger has come out of retirement to return as CEO of The Walt Disney Company for two years. He replaces Bob Chapek, who departs after less than three years into a tenure defined by pandemic struggles and a string of high-profile faux pas.
"I am extremely optimistic for the future of this great company and thrilled to be asked by the board to return as its CEO," said Iger on Sunday night. "Disney and its incomparable brands and franchises hold a special place in the hearts of so many people around the globe – most especially in the hearts of our employees, whose dedication to this company and its mission is an inspiration.
"I am deeply honored to be asked to again lead this remarkable team, with a clear mission focused on creative excellence to inspire generations through unrivaled, bold storytelling."
Iger, 71, spent 15 years as CEO before retiring as executive chairman 11 months ago and has served more than four decades at Disney. During his tenure he revived what had become a lacklustre studio operation, buying Marvel Studios, Lucasfilm, Pixar and the 21st Century Fox entertainment assets to create the most formidable franchise engine in Hollywood.
A Disney press release noted that during his term as CEO Disney's market capitalisation increased fivefold. Indeed the vaulation was around $46bn when Iger assumed the reins in 2005 and climbed to $260bn in January 2020, one month before Chepek took over. By last week it had plummeted to $167bn.
Board chairman Susan Arnold said Iger enjoyed the "deep respect" of Disney's leadership team and was familiar with global employees, which would create "a seamless transition of leadership".
Iger's mandate will be to reset strategic direction and work closely with the board to find a successor at the end of his two-year term.
"We thank Bob Chapek for his service to Disney over his long career, including navigating the company through the unprecedented challenges of the pandemic," said Arnold. "The board has concluded that as Disney embarks on an increasingly complex period of industry transformation, Bob Iger is uniquely situated to lead the Company through this pivotal period."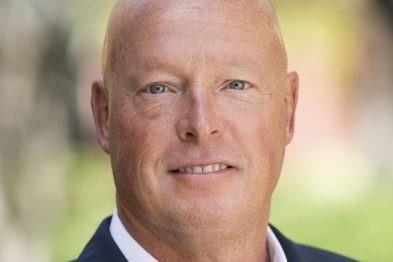 Chapek assumed the role of CEO in February 2020 and while his term comes to an ignominious end, it should be noted he was at the helm throughout the pandemic and the parks division has just recorded a record year.
Yet that success was not replicated across the entire company and as Chapek steered the transition towards a streaming-focused studio, overall financials took a hit, as they have done at other Hollywood media giants and streaming platforms. Ten days ago Chapek said the company was preparing to embark on lay-offs, a hiring freeze, and a review of content spend amid a challenging macroeconomic climate.
A Disney employee since 1993 who previously led the home entertainment and parks divisions, Chapek incensed Hollywood's creative community in 2021 when he engaged in a feud with Scarlett Johansson.
The Black Widow star sued the company for breach of contract after it sent the tentpole to Disney+ Premier Access in response to dwindling audiences amid the pandemic, turning an expected exclusive theatrical launch into a day-and-date release. Johansson sued for loss of potential earnings and Disney fired back with a statement that called her out on a $20m payday. The parties eventually settled, however the fracas showed a CEO who was out of step with Hollywood. Disney has not released a film on Disney+ Premiere Access for a year.
Further outrage came in March this year when Chapek was forced into an embarrassing climbdown and issued an apology over his initial silence on Florida's then proposed "Don't Say Gay" legislation, which sought to ban discussion in school over sexual orientation and gender identity.
The bill caused an outcry and the silence of Disney – a major employer in the state of Florida though Disney World – was a worrying sign to many observers. Chapek apologised several days later and said the company was pausing political donations in the state.
Republican Governor Ron DeSantis signed the "Parental Rights in Education" bill into law in late March. DeSantis was reelected as Governor in the recent US midterm elections.