UK-based genre specialists Jinga Films has scored a US deal with XLrator Media on its horror title Replace.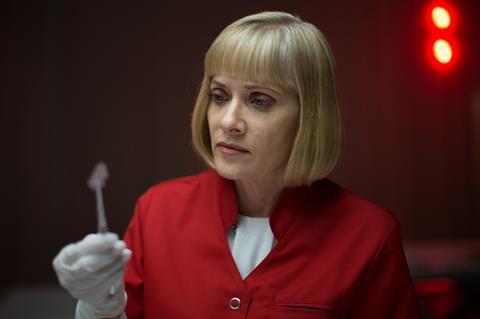 Directed by Norbert Keil, the film is a body horror about a young woman afflicted with a skin disease who embarks on a murder spree when she discovers she can replace her skin with somebody else's.
Jinga has also signed deals for Russia (AKM), Korea (Company L) and Japan (AK Company), adding to previously sold territories UK (Studiocanal), Germany (Wild Bunch), Scandinavia (Njuta), China (VCinema), Taiwan (Moviecloud), and Hong Kong (Asia TV).
Co-written by Richard Stanley and starring Rebecca Forsythe and Barbara Crampton, Replace was produced by Felix Von Poser of German based production company Sparkling Pictures and executive produced by Colin Geddes (former director of Toronto's Midnight Madness strand) and Katerina Gligorijevic of Ultra8 Pictures.
"Replace is smart, stylish and sexy," commented Jinga's Julian Richards. "It's a gothic tale set in a contemporary world which touches on themes previously explored by David Cronenberg and Nicolas Winding Refn".