EXCLUSIVE: Screenplay written by The Unbearable Lightness Of Being actor Laszlo Szabo.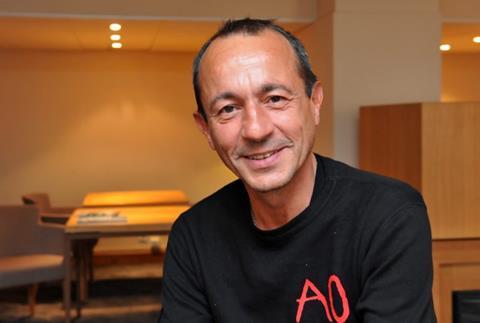 LA-based producer and Bosco Entertainment founder Julio Bove has attached former European Film Award nominee Jacques Malaterre to direct La Saison des Oursins, a satirical comedy about xenophobia.
Marseille-based Tita Productions is on board to produced alongside Bosco and the partners anticipate a spring or autumn 2018 shoot in the south of France ahead of delivery in 2019.
The project is based on a screenplay by Hungarian multi-hyphenate Laszlo Szabo, whose on-screen appearances include The Unbearable Lightness Of Being and Full Moon In Paris.
La Saison des Oursins is told through the eyes of a Jewish man in Marseille who receives a heart transplant and embarks on a quest to find the donor.
The older man eventually learns his new heart belonged to a promising French Arab teenage footballer who was the victim of a hit-and-run.
The man befriends the youngster's mother and together they attempt to navigate the differences in Jewish and Muslim culture. As the woman pays daily visits to hear her son's beating heart, the older man's Catholic housekeeper becomes suspicious that she is trying to take her job.
Bove and Malaterre (pictured), who earned a European Film Award nomination for 2003 documentary L'Odyssée de l'Espèce, will get to work updating the screenplay in Paris before packaging the project and taking it out to cast.
Bove said he has received interest from the city government in Marseilles and plans to apply for backing through France's CNC and regional bodies.