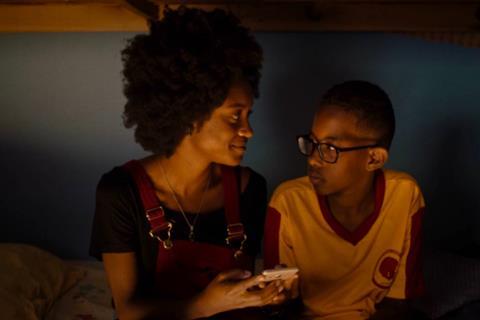 Array has acquired North American rights to Gabriel Martins' Brazilian Oscar submission Mars One, which premiered at Sundance Film Festival in January.
The drama will debut on select screens and on Netflix in the UK, Australia and New Zealand starting on January 5.
Mars One premiered in World Cinema Dramatic Competition and follows a lower middle-class Black family living on the outskirts of Belo Horizonte as they reconcile their dreams with the recent election of far-right president Jair Bolsonaro in late 2018.
The father places his hopes in a football career for Deivinho, his cerebral young son, who secretly yearns to study astrophysics, while his wife is beset by an unsettling encounter that knocks her confidence. Meanwhile Deivinho's older sister Eunice falls in love with a free-spirited woman. As events unfold the family's bonds will be tested.
Rejane Faria, Carlos Francisco, Camilla Damião, Cícero Lucas, Ana Hilário, Russo Apr, Dircinha Macedo, Tokinho, and Juan Pablo Sorrin star.
Array's representatives negotiated the deal with Magnolia Pictures International, which holds international rights.